Chitral (Khyber Pakhtoonkhwa)
Chitral, a beautiful valley in the Hindukush Range, is located on the western bank of Chitral River, in the North west of Pakistan at far end border with Afghanistan.
Chitral is famous for the scenic beauty of Tirich Mir, which is the highest peak in the HinduKush Range, at the height of 25,289 feet and Chitral is also famous for experiencing mountaineering expeditions in Hindu Kush Range.
The Kalash, are an Indo-Aryan from Dardic family, residing in the Chitral city. They are totally unique and different among the peoples of Pakistan and also considered the smallest religious community in Pakistan, having their own cultural traditions.
Garam chashma, highest residing area in Hindu Kush Range, is the most beautiful location in Chitral and famous for its trout fish and beautiful atmosphere.
Chitral Map
Main Locations in Chitral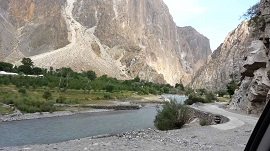 Garam Chashma
Garam Chashma, the highest human settlement in the Hindu Kush Range, is the pleasant valley in Chitral at an altitutde of 6,100 feet. It is located at the distance of 45 km from Chitral. It is known for Hot spring, which is one of the most...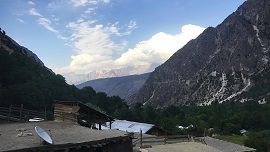 Kalash Valleys
The Kalasha Valleys, surrounded by the Hindu Kush Range, is located in Chitral district, Pakistan, at the distance of 36 km from Chitral main city on National Highway N-45. There are three valleys, Bumburet, Rumbur and Birir. From Ayun village on...
More Pictures of Chitral
Chitral Lake
Chitral Lake, also known as Shindoor Lake, is located in Shandoor Plains.
Governor Cottage Chitral
Governor cottage is beautiful and graceful architecture which exemplifies the glorious and typical Chitrali style of construction. Now this place...