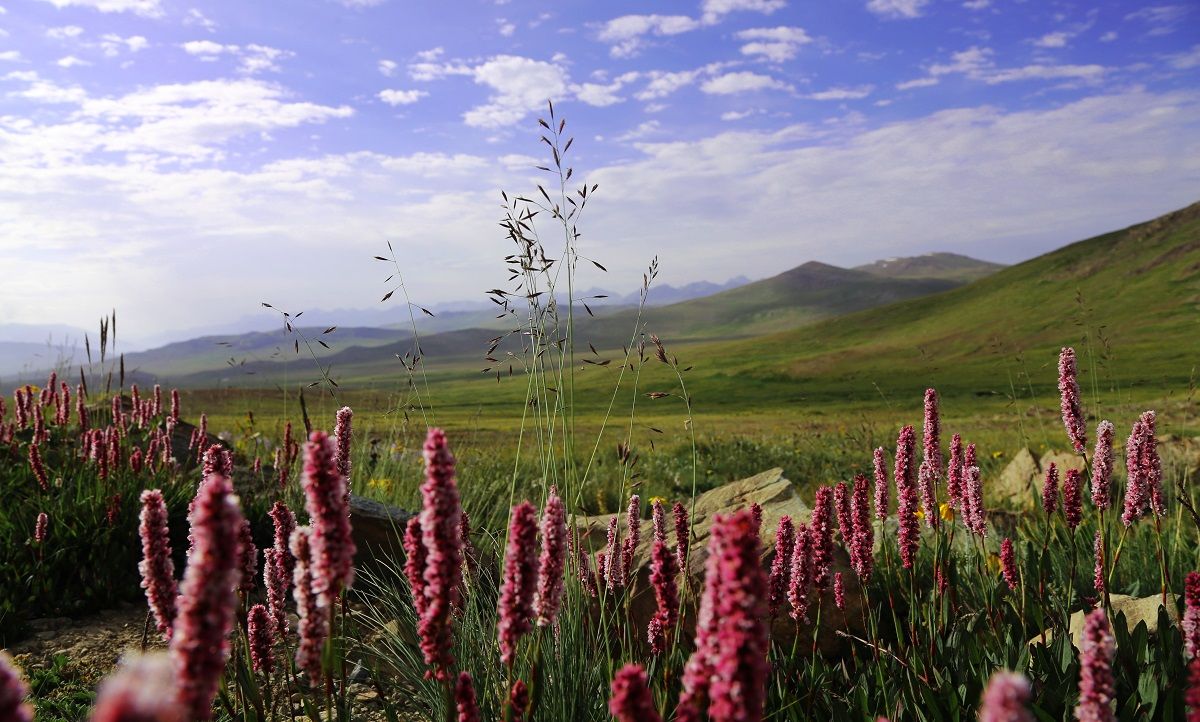 Deosai Plains (Gilgit-Baltistan)
Deosai Plains, also known as Deosai National Park, is located at the distance of 30 km from Skardu between Astore and Skardu District. Its average elevatin is 13,497 feet above sea level, and considered as the second highest plateaus in the world. Due to its height, there is no tree in the Deosai Plains but full of lush green grass and flowing plants. It is also famous for wild life and different kind of flora and fauna in Karakoram Range. In spring season, it becomes colorful due to those wild flowers and variety of butterfiles.
Due to heavy snowfall in winter, it is only accessible in summer season, from Skardu as well as Astore district. Weather conditions in Deosai is highly unpredictable, so rise or decrease in temperature can be at any time in Deosai. Sun and clouds always play with each other in Deosai, that means if sun is there, it becomes difficult to bear clear sun, and if clouds are there, then a heavy thunder storms can be expected. So tourist must have warm clothes with them and water proof tents to avoid rain in the area. Due to wilderness in Deosai Plains, it is difficult to do camping in Deosai Plains, but camping can be possible at the provided locations such as Sheosar Lake.
The Deosai Plains is home of different wild animals such as Himalayan Ibex, Golden Marmot, Red Fox, Grey Wolf, Snow Lepard, Ladakh Urial, and Brown Bear. Different kind of birds such as Golden Eagle, Griffon Vulture, Sparrowhawk, Kestrel, Laggar Falcon, Snowcock, etc. There are also more than fifty kind of flowers and number of medicinal plants in Deosai Plains.
Deosai Plains Map
Picture of Deosai Plains
Landscape of Gilgit
Gilgit is located at high mountains and has a dry and hot weather, so its landscape is entirely different than others. Valleys in Gilgit are much...