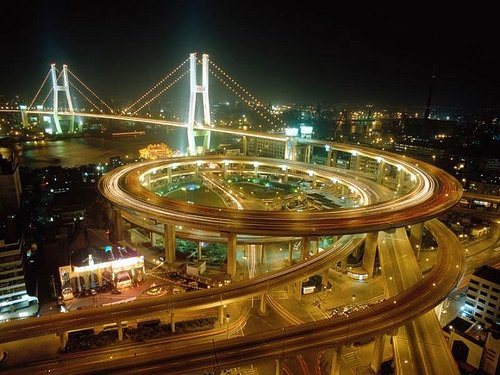 karachi (Sindh)
Karachi, the capital of Sindh, is most populous city of Pakistan and having the largest area in Pakistan and located on the shore of the Arabian Sea and on the western edge of the Indus River. It is the main business and financial hub of Pakistan having the head offices of all major industries and major banks in Pakistan and it also considered as the main point of local as well as foreign transportation via sea by port of Karachi and Port Bin Qasim as well as through Karachi Airport.
There are two small mountain ranges known as Khasa Hills and Mulri Hills, located between Nazimabad and Orangi Town.
The Indus River Delta, is the point of the Indus River flows into Arabia Sea. It has an area of 41,440 km square from which only 6,000 km square is active, The Indus River Delta has the largest arid mangrove forests as well as variety of birds and fish.
Karachi has longer summer season, which is hot and humid, whereas winter climate is dry and pleasant.
karachi Map
Main Locations in karachi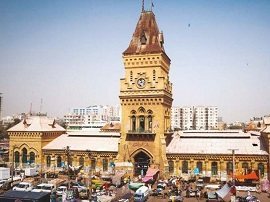 Empress market
The Empress Market is one of the most famous and historical marketplace situated in the Saddar Town, Karachi. It was first constructed in British Raj between 1884 and 1889, so represents an historical viewpoint while doing shopping there.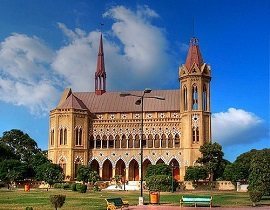 Frere Hall
Frere Hall is one of the many British Colonial era buildings, located at the distance of 2 km from Karachi Railway Station in front of the Marrott Hotel, on Fatima Jinnah Road. Building has very unique architectural design that attracts the...
Hill Park Karachi
Hill Park is located on top of a hill in PECHS Society. There are many amusements such as lake, food centers, restaurants, etc. It is just at the distance of 8 km from Karachi Railway station on Shahrah-e-Faisal.