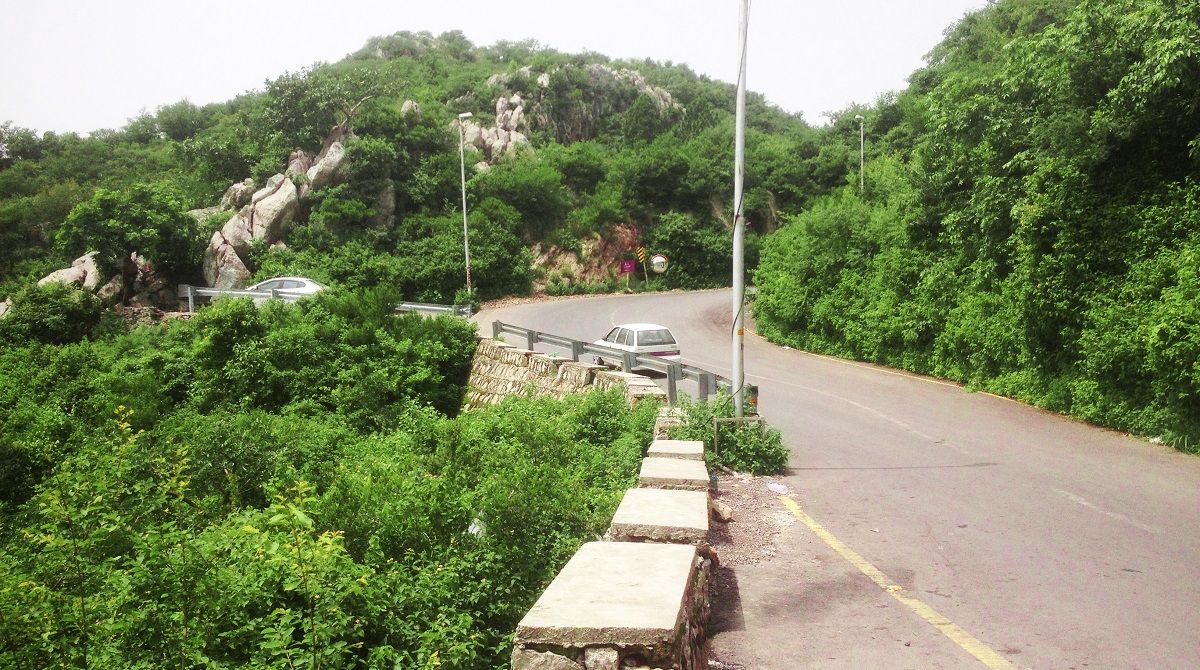 Margalla Hills (Punjab)
The Margalla Hills is a part of Himalayan foothills, located on the north of Islamabad, Pakistan. The Margalla Hills has an average elevation of 1000 meters. Tilla Charouni is the highest peak in this range. It also gets snowfall in winter season. These hills has an attractive greenish view around the north side of Islamabad and provides an relaxing view for tourists. Pir Sohawa is the highest toursist spot in this area.
There are number of hiking and trekking treks and rock climbing spots in the Margalla Hills. One of the easy and popular hiking trek is from zoo park to Daman-e-koh. These treks provide more wonderful views in winter season. Tourists of all ages can enjoy there for easy adventure and set the beautiful moments of their lives. The weather conditions are always pleasant and cool there.
Rock climbing is also very popular in the Margalla Hills. There are number of rocks in the Margalla Hills to get the experience of climbing the mountains. Jasmine Corner and Musical Lounge are crags available for beginner level climbers.
The Margalla Hills is also an attractive place for bird watchers. There are number of birds such as robins, kites, larks, black partridge, shrikes, sparrows, pheasnts, spotted doves, hawks, cheer pheasant, falcons, etc. The Margalla Hills is also habitant place of different wild animals such leopard, golden jackal, red fox, etc.
Margalla Hills Map
Main Locations in Margalla Hills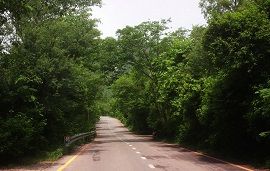 Daman-e-Koh
Daman-e-Koh is another beautiful location in Margalla Hills, Islamabad to visit. On the top of Daman-e-Koh, the broader view of whole Islamabad is memorable event of one's life. Pirsohawa is the another attraction on Daman-e-Koh for tourists. It...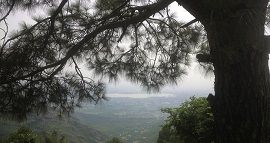 Pir Sohawa
Pir Sohawa is hill station in the Margalla Hills at the distance of 17 km from Islamabad, have an elevation of 5,000 feet in Monal village which is part of Haripur District. It is the highest point in the Margalla Hills and may receive snow falls...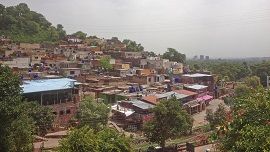 Saidpur Village
Saidpur village is located in the Margalla Hills in Islamabad at the distance of 8 km from Zero point on the Margalla Ave near Daman-e-Koh. It is a historical village and now preserved in its original state.