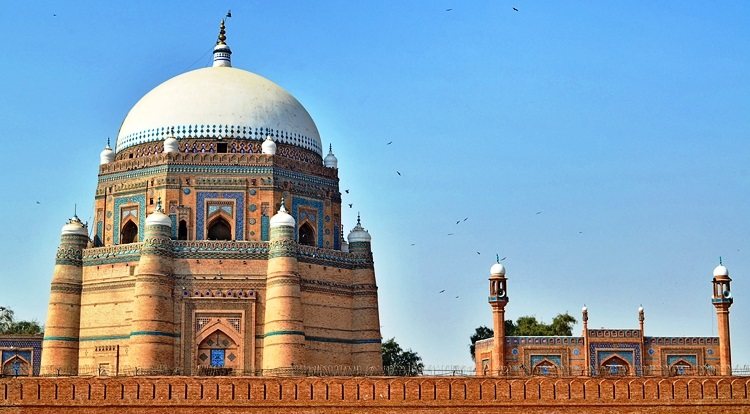 Multan (Punjab)
Multan, the premier center of southern Punjab, is located on the banks of the Chenab River at the distance of 350 km from Lahore on National Highway N-5. Multan is the fifth largest populous city of Pakistan.
Multan is one of the hottest place in summer in Pakistan, but have a pleasant weather in winter.
Multan is also known as the City of Saints as there are number of shrines of different well knowns sufis in Multan. The most popular of those are shrines of Bahauddin Zikarya, Shah Ruke Alam, Pir Adil Shah, Shams Tabriz, and Khawaja Awais Kagha.
Multan Map
Main Locations in Multan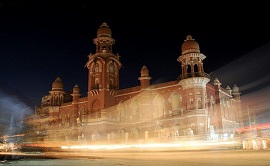 Clock tower
Ghanta Ghar or Clock Tower of Multan is located at the distance of 5 km from Multan Railway Station, on Abdali Road, It was constructed in 1884 during British Raj. It has three clocks on top of its building on three side.