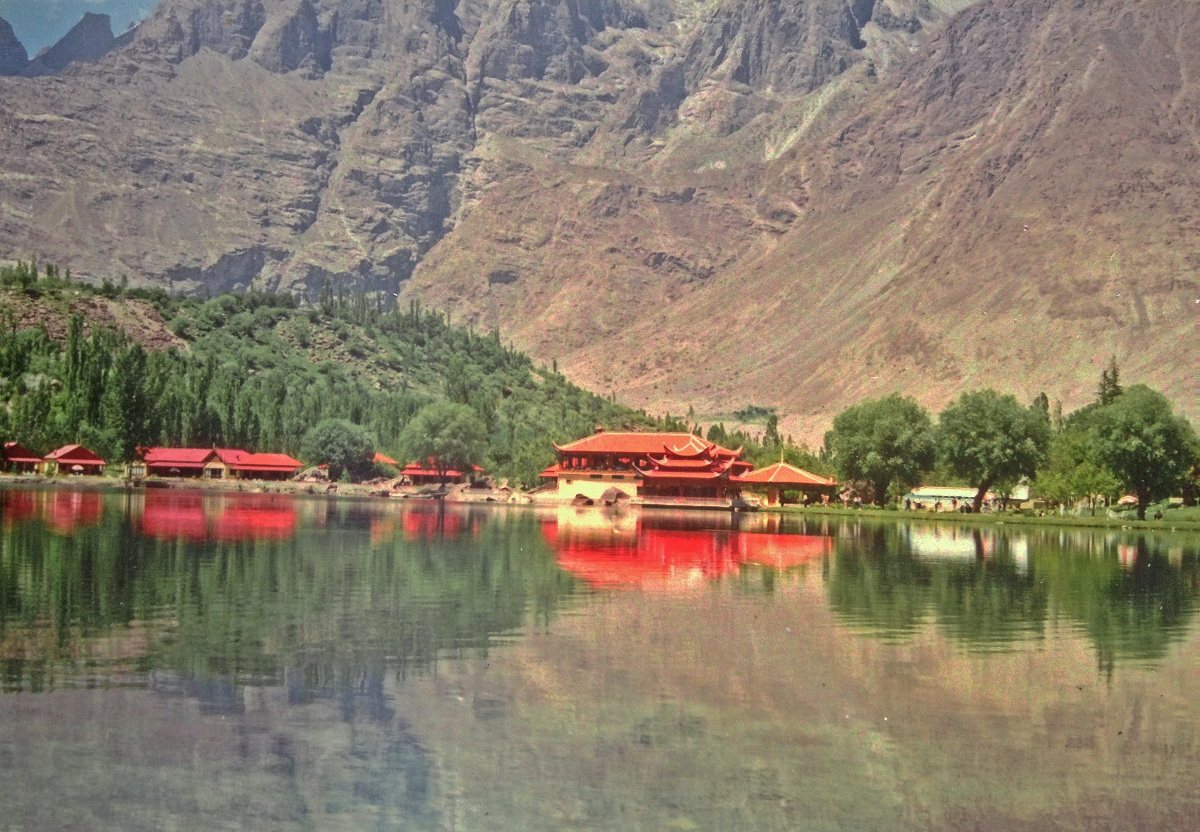 Shangrila Lake (Gilgit-Baltistan)
Shangrila Lake, also known as Kachura Lake, is located at the distance of 27 km from Skardu main, in Kachura village, Skardu. It is one the most attractive and beautiful lake in Pakistan. Its beauty becomes more charming by the unique style colorful restuarants around it. One of those restaurant is an aircraft, that had crash landing near a riverbed.
Shangrila Lake Map
Picture of Shangrila Lake
Clouds at Shangrila Lake
Shining clouds at the time of sunset, gives more fantastic view of the Shangrila Lake, when they touch waters of the lake. Passing rays of sun...