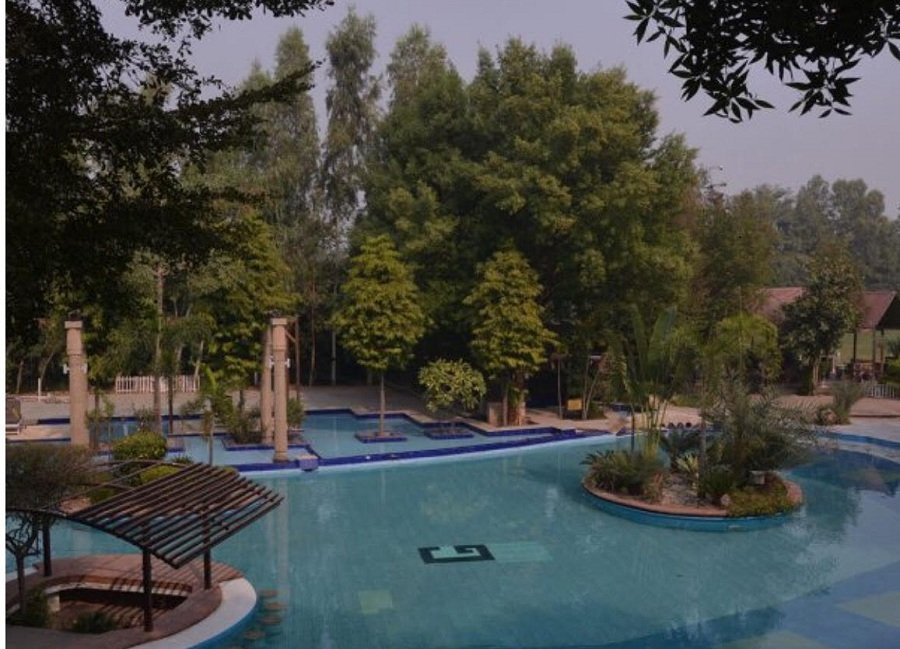 A Day of Relaxation at Green Fields
Lahore, the capital city of Punjab, is the most populous and second largest city in the northeast part of Punjab province in Pakistan on the border with India at Wagha. It is located on the bank of River Rive at the height of 213 m above sea level. It is linked with rest of Pakistan and accessed by all types of transportation. It is major city to access all of the cities and towns of Punjab province. It has the largest railway station in Pakistan. Allam Iqbal International airport is used for all type of international and local flights.
Lahore is the historic cultural hub of the Punjab region, and was served as capital city for a number of years under the Mughal emperors, Sikh Empire under the rule of Ranjit singh, and provincial capital in British rule. It is famous for a number of historic buildings and parks, i.e. shalimar garden, shahi fort or lahore fort, badshahi mosque, etc. These historical buildings are now managed by Unesco world heritage to preserve them for next generation. Sheesh mahal is the one of the beautiful architectural Mughal construction with mirror and title work, and it attracts number of tourists from all over the world. Historical G.T. Road, constructed by Sher Shah Suri in the 16th century, was used to establish a link between Calcutta and Kabul. Lahore museum has a splendid collections of historical linkages of Lahore and sub-continent. Minar-e-Pakistan was beautifully constructed building in the memory of the Pakistan Resolution on 23 March, 1940. Allam Muhammad Iqbal, who gave the idea of Pakistan, was buried near badshahi mosque.
It is also known as walled city in the times of Mughal Empire. Some remains of that walls and splendid gates still attract the number of tourists to Lahore, Pakistan. Shahi fort was served as the front end defence of the city.
City of Lahore also attracts number of visitors from all over the country as well as foreign tourists to visit number of beautiful parks and gardens in the city. Jallo park, race course park, and Jinnah garden are the most famous parks.
It is also famous for the largest number of educational institutes in Pakistan. The university of the Punjab is one of the main university there, which produces number graduate every year. Number of great leaders before the independence of Pakistan, had studied in the Government college, Lahore.
Now-a-days, it is represented as modern city, with organized towns, restaurants, and shopping centers, in Gulberg, Model Town, and other societies. People loves to enjoy to visit these shopping centers and normally takes dinner in restaurants at late night.
Lahori people are coperative and polite in manner. They welcome outsider with great heart and enjoy to offer them meal. They are not conservative and respect the opinion of others. Most of the people living there, are belonged to the surrounding cities, so they are not actual resident of this city. The actual residents of Lahore are living inside the walled city or other old colonies around the walled city.
The shrines of different religious personalities are also important places to visit. These places are known for blessing of calmness and spiritualism. People normally visit Data Darbar on regular basis for prayers and try to consentrate to find their objective in this world by following the guidelines of God.
It has tremendous weather in summer as well as winter. In summer, people love to enjoy the raining season due to moonsoon. In winter, one can enjoy the freezing coldness without snow in the falling fogs in the night. Spring and autumn season give beautiful colors to city. In these seasons, the most attractive places are parks and gardens, where one can indulge the beauty of colorful flowers. Number of flower exhibitions held in the city, which are another attraction for visitior in these times.
People of this city, also take part in sports and other social activities. There are number of well known players of various games, who have shown splendid performance at international level in cricket, kabaddi, athelatics, etc.