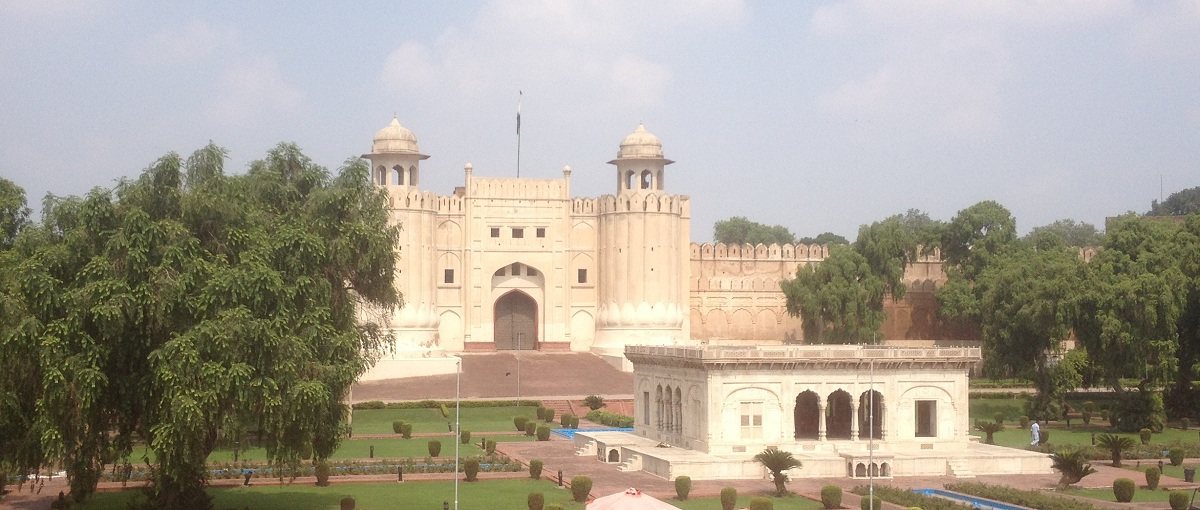 Shahi Fort (Punjab)
Lahore Fort, also known as Shahi Fort, was built in 1566 by Akbar, the Mughal Emperor and is easily accessed by bus, wagon or any conveyance from Lahore Railway Station. It is the largest historical construction in Lahore with number of beautiful buildings inside it. Its most beautiful part is Sheesh Mehal, and other main areas are the Throne room, the Diwan-e-Aam, the Elephant Gate, Jehangir's Quadrangle, the Naulakha and Moti Masjid.
The main entrance, also know as Hathi Pul, was the private entrance for the royal families toward royal residency in Shahi Fort. ALl other buildings in the fort are located along the path.
Now-a-days, tourists attract to view the historical buildings in Shahi Fort and enjoy a picnic day there. For history lover, there are museums in the fort to present history of different periods in Indo-Pak from Mughal empire to British Rule.
Shahi Fort Map