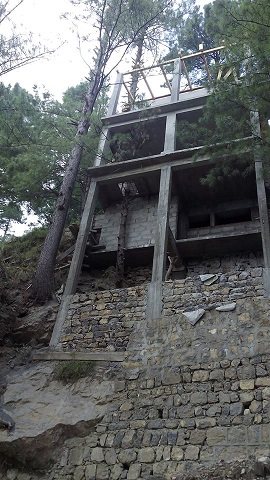 2017-01-21
Tree in Building near Khaira Gali Abbotabad (Punjab)
As cutting of tree is prohibited, a building constructin in Khaira Gali shows the splendid view of maintaining the greenery in the ara.
Khaira Gali is one of the tourist resort in Galyat area of Pakistan, it has an altitude of 2347m. Khaira Gali is located in Abbotabad in Khyber-Pakhtunkhwa province of Pakistan. It is also famous for the hexagon manor on the highest elevation of the town.
About Murree
Murree, an ideal and modern hill station, is situated on the Pir Panjal Range in Punjab at the altitute of 7,516 feet, at the distance of 72 km from Pawalpindi throuhg Islamabad-Murree Expressway - N75. It is easily accessible from Rawalpindi and Muzzafarabad.
About Murree
,
Murree Gallery
Murree Map