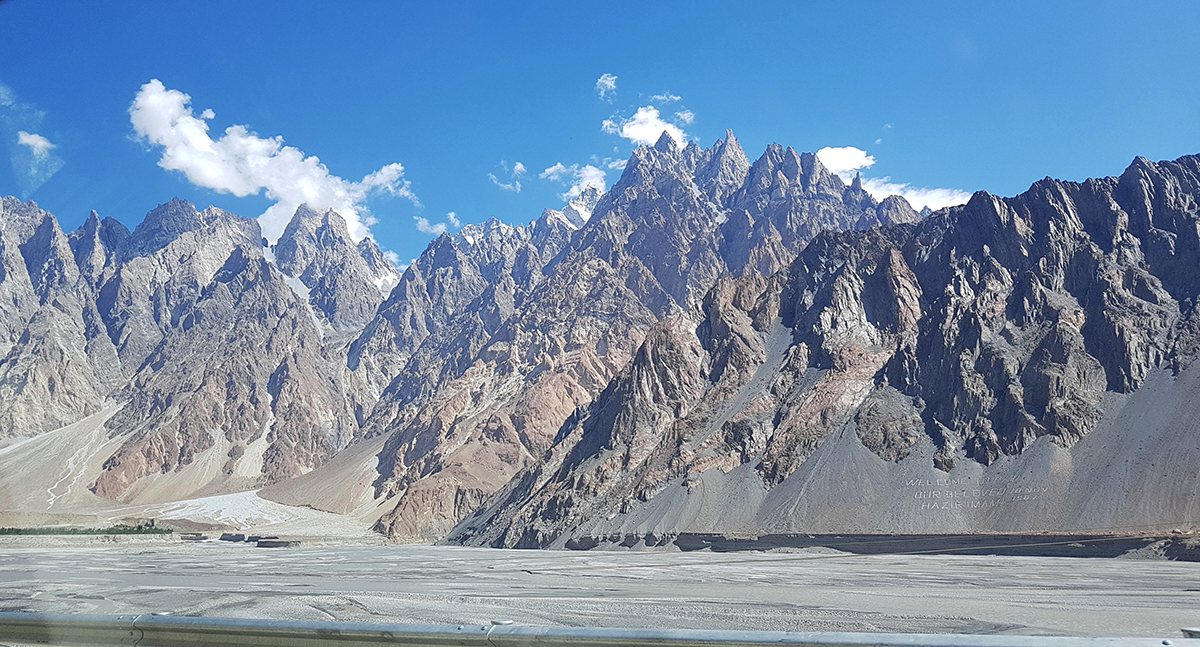 Passu Cathedral, also known as Tupopdan Peaks or Passu Cones, is located at the altitude of 20,033 feet in Passu village on Karakoram Highway near the Hunza River. It is the most beautiful picturesque peak in the Gilgit-Baltistan. It is worthy to stay here to get the beauty of this town in the high mountains before moving toward the Khunjerab Pass.
Visit Passu Cathedral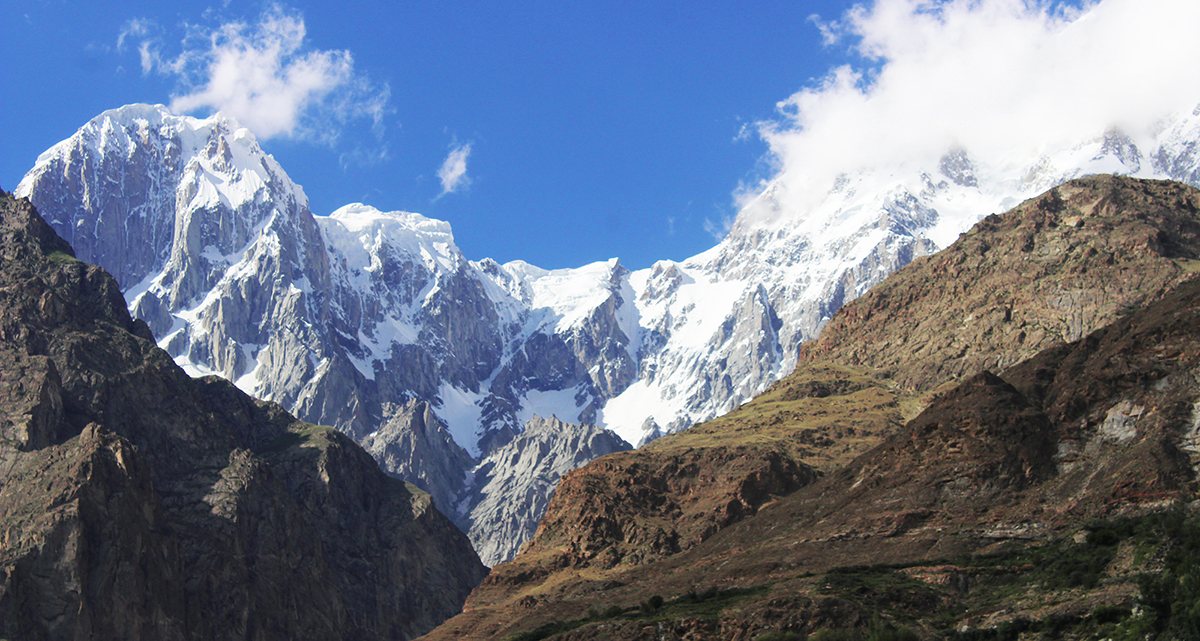 Hunza Peak is located in Karakoram Range on the right side of Ladyfinger Peak, on the southwest ridge of the Ultar Sar massif in Batura Muztagh, at an altitude of 20,570 feet. Ladyfinger, Bublimating Peak, is a distinctive rock spire and snowless peak at this height of 20,000 feet. Both can also be seen from Altit fort within a beautiful landscape of Hunza valley.
Visit Hunza Peak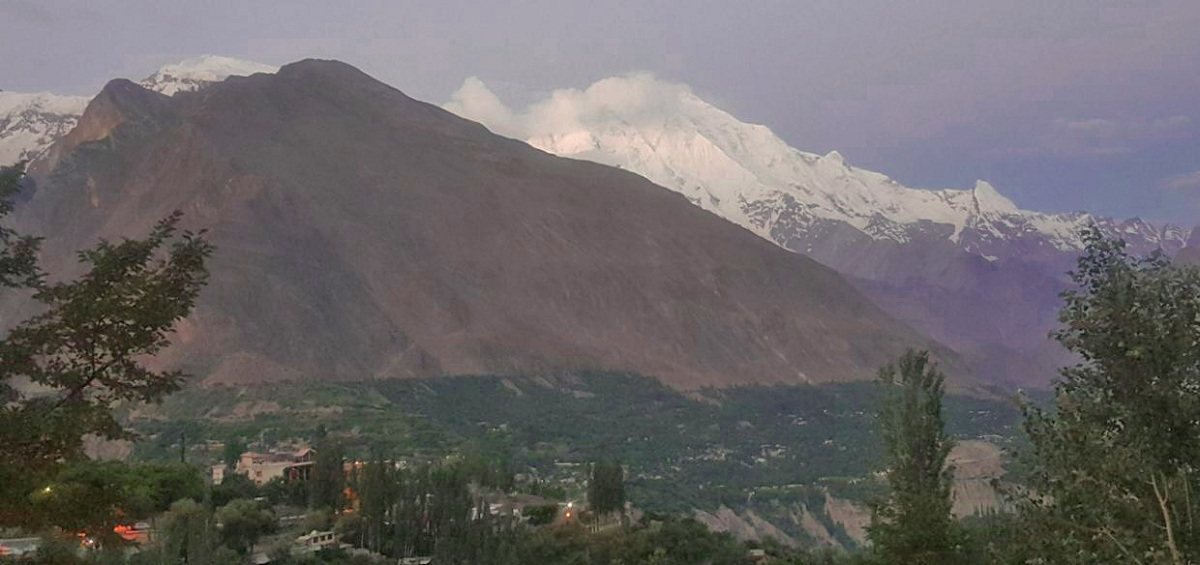 Rakaposhi, also known as Dumani, is situated in the Karakoram Range and is located in the center of Nagar Valley. It has an elevation of 25,551 feet and also famous for exceptional rise from the Hunza River. It is also a place of different endangered species such as snow leopard, brown bear, and Marco Polo sheep, etc. It is clearly visible from Karakoram Highway and its view point on Karakoram Highway, is located in town of Ghulmat in Nagar Valley. It is 12th highest peak in Pakistan.
Visit Rakaposhi