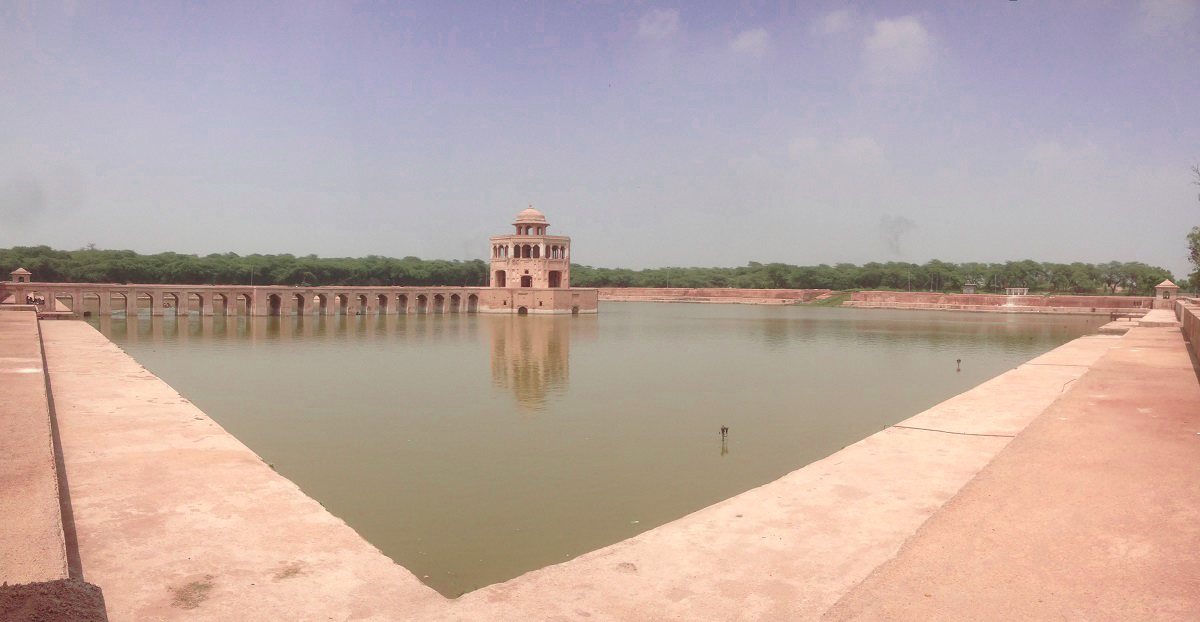 Hiran Minar, also known as Royal hunting resort, was built by Mughal Emporer in the memory of his pet Antelope, named Mans Raj, in 1607 in Skeikhupura, also known as Jahangirpura. It is located at the distance of 5 km from Sheikhupura Railway Station and accessed via Hafizabad Road. A 30 meter high tower was constructed on his grave, that is circular and tapers toward its top on the flat platform. There is a spiral staircase having 108 steps inside the tower leads to the top of the top. There are 210 square holes in outer surface of the tower to accommodate the birds living in the surrounding jungle.
In the front of minar, there is two storey octagonal Baradari, also called Daulat Khana, in the centre of a huge square shaped water tank with a causeway, constructed by the order of Shah Jahan. There are square pavilions on each side of the water tank. In past, a channel was cut from the local canal to fill the water in tank. On the four corners of tank, there was a system to collect the rain water from the surrounding area to fill the water tank.
Hiran minar is also a popular fishing point, one can use fishing rode for fishing by having a license.
Visit Hiran Minar