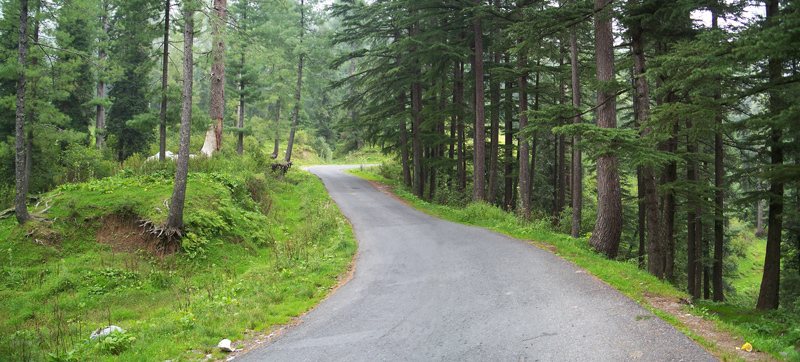 Thandiani (Khyber Pakhtoonkhwa)
Thandiani, a hill station in the Galyat area, is located at the distance of 31 km from Abbotabad in the foothills of the Himalayas at an altitude of 9,000 feet. Due to snow covered Pit Panjal Range in Azad Kashmir, weather remains pleasant and cool in Thandiani throughout the year.
Thandiani is is the highest tourist point in the area of Abbotabad, with full of pine trees. It is full of magnificent scenery around with pleasant atmosphere. It is best and loving site for hikers, and good site to explore the wildlife specially insects, small animal, and birds in the surrounding area. Leopards, Flying Squirrels, Monkeys and Pheasants can easily be seen in the area.
Thandiani Map
Picture of Thandiani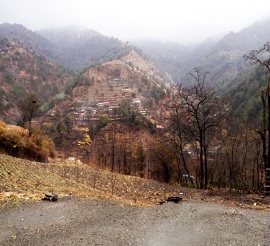 Thandiani Road side view
Thandiani is a beautiful picnic point on hill with lush green pines and cool breeze around there all time. It is easily accessible from Abbottabad...