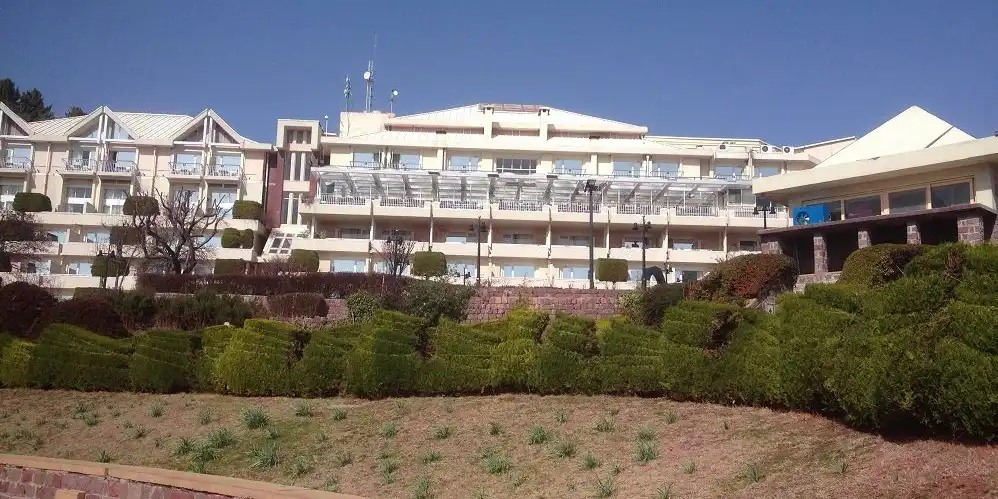 PC Hotel Bhurban (Punjab)
Pearl Continental Burban is a five star resort hotel, nestled in the middle of a thick pine forest at a height of 6400 ft above sea level. From the hotel's balcony there is an extravagant view of the Kashmir Valley and its snow clad mountains. In addition to numerous recreational activities, which include a contemporary Health Club, a mini cinema, open air amphitheater, chinese and continental restaurants, and a sprawling golf course.
About Bhurban
Bhurban is located at the distance of 9 km from Murree City at Kashmir Road and a very attractive hill station, at an elevation of 6,000 feet in Murree, Punjab
Bhurban is attractive due to the beauty of the flora and fauna of different species in this area those are not available anywhere in Pakistan. The 5-star PC Hotel is the most important and attractive tourist resort in this area. There is also a golf course to provide a unique way to play golf on a hill station with a pleasant atmosphere.
PC Hotel Bhurban Map