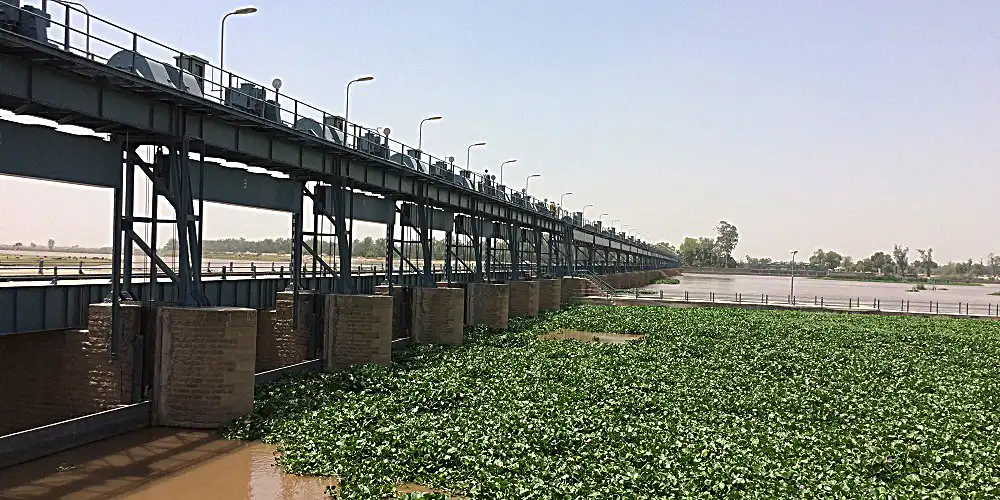 Sulemanki Headworks (Punjab)
Sulemanki Headworks is constructed on the Sutlej River between 1922-1927. It was the part of the Sutlej Valley Porject and an agreement between the Nawab of Bahawalpur Amir Sadiq Mohammad Khan V and the British Government.
It is the source of three major canals to irrigate the area of Southern Punjab and Bahawalnagar district. These are Upper Pakpattan canal from the right bank and two canals Fordwah and Eastern Siddiqia Canal from the left bank. Eastern sadiqia canal runs along the border of Pakistan and India.
About Dipalpur
Dipalpur, or Depalpur, is situated on the bank of the Sutlej River in Punjab at a distance of 143 km from Lahore. It is accessible through National Highway N5, turn on the left at Renala Khurd before Okara. It is a largest Tehsil in Pakistan in Okara district.
Dipalpur is a well-known historical walled city. The city wall was constructed around the city in the unknown past. There are a number of gates and remains of that wall in the surrounding of the city.
Another important historical construction is the monastery of Lal Jas Raj, a Hindu guru and a site of sufi saint in Hujra Shah Muqeem.
Sulemanki Headworks Map
Sulemanki Headworks Photo Gallery
The Sutlej River is allocated to India under the Indus Waters Treaty 1960 between India and Pakistan. It is the longest river in Pakistan and Indian Punjab, but due to construction of hydro projects in India, it receives less water in Pakistan side.




On the left bank of Sulemanki Headworks, two major canals, Fordwah and Eastern Sadiqia Canal are originated. These canals are used to irrigate large area of Bahawalpur district. Eastern Sidiqia canal moves along border between India and Pakistan, so it is considered as important defense element.




Sulemanki Headworks bridge links Havali Lakha and Bahawalnagar via Adda Bareka - Haveli Lakha Road.