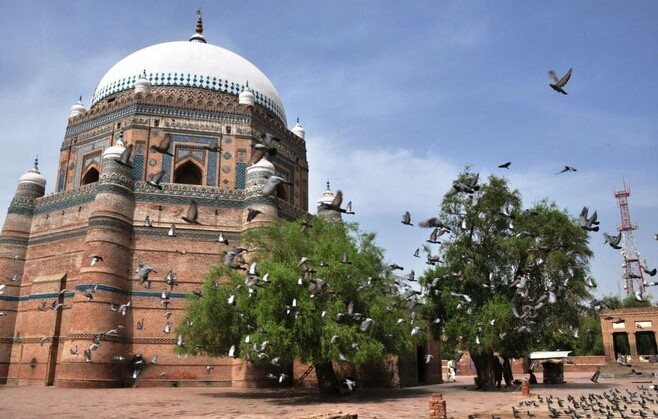 Tomb of shah rukn-e-alam (Punjab)
The Mazar of Rukn-i-Alam is located at the distance of 5 km from Multan Railway Station via Faizee Road, near Fort Kohna. It is beautifully constructed and represent the true glory of multan. One can see its huge dome from a distance coming from any direction.
Rukh-e-Alam was a sufi saint from Multan who belonged to Suhrawardiyya sufi order, he was the grandson of Sheikh Baha-us-din Zakariya.
Tomb of shah rukn-e-alam Map