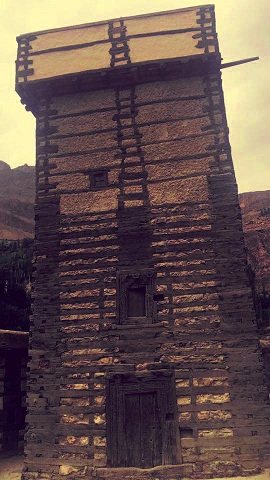 Altit Fort Main Tower (Punjab)
The main attraction of Altit Fort is the main tower and two small apartments on its left and right. There is a beautiful door in the front of tower, which leads on its rooftop. The main tower is approximately 30 feet high. At its roof, you can view the lush green hunza valley along the Hunza River.
About Altit Fort
Altit Fort, a historical landmark almost 1100 years old, is located on a big rock in Altit town in the Hunza valley, Gilgit-Baltistan at a distance of 5 km from Hunza Valley on the bank of the Hunza River. It was the old residency of Rulers of Hunza before Baltit Fort and it is also considered as the oldest building in Gilgit-Baltistan.
Fort has been restored in 2007 by the Aga Khan Trust with the support of the Government of Norway. There are small rooms in the fort with wood carvings. Now it is considered as the best tourist place in Gilgit-Baltistan.
Picture Location Map