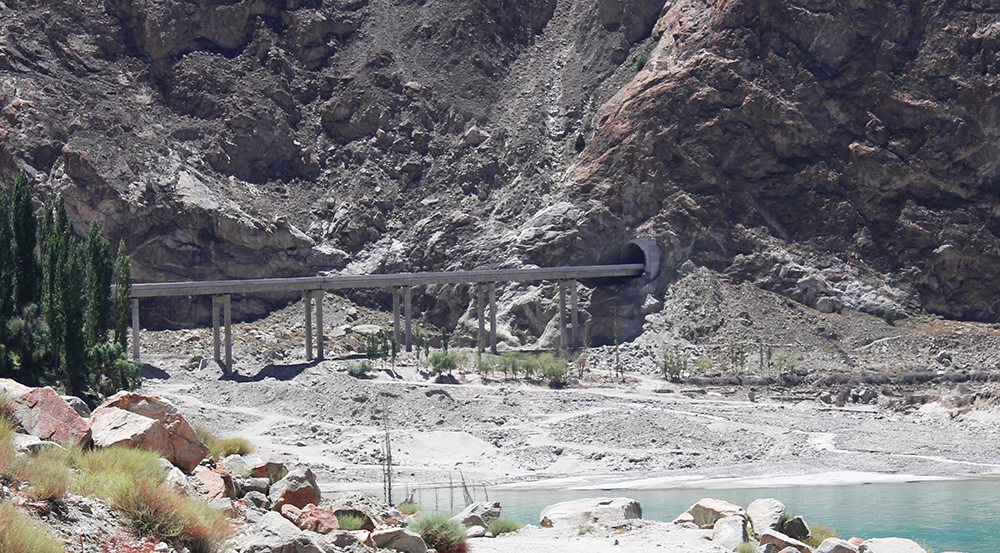 2017-09-28
Attabad Tunnel (Gilgit Baltistan)
Due to disaster in Attabad, Karakoram Highway had damaged totally by landsliding and blocking of the Hunza River and resulting in Attabad Lake accidently. At that time, boats were used to cross the Hunza River through Attabad Lake. By the support of China, a new tunnel has been constructed here to rejoin the broken part of Karakoram Highway.
About Gojal Upper Hunza
Gojal is the largest city in Baltistan next to Hunza, having a border with China and Afghanistan. Gojal is highest mountains area in the Karakoram and Pamir mountain ranges, at an average elevation of 4,000 metres. Third largest glacier of Pakistan, Batura Glacier, is situated in Gojal.
About Gojal Upper Hunza
,
Gojal Upper Hunza Gallery
Gojal Upper Hunza Map