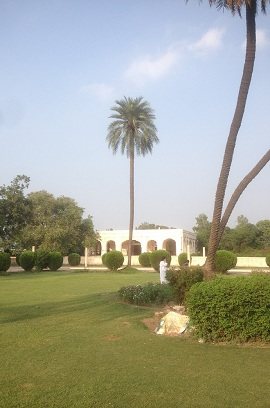 Kamran Baradari (Punjab)
About Kamran Baradari
Kamran ki Baradari was built by Kamran Mirza son of Mughal Emperor Babur, in 1540 on the island in the River Ravi near the Lahore Ravi Bridge at the distance of 9 km from Lahore Railway station on G. T. Road just before the Lahore Ravi Bridge.
From Ravi Bridge, boats are available to access the island to visit Kamran Baradari in the surrounding trees. The atmosphere is pleasant there due to the River Ravi.
It was considered as the first construction by Mughals in Lahore. The structure of the baradari is composed of twelve doors with a two-story pavilion and twelve-column balconies.
Picture Location Map