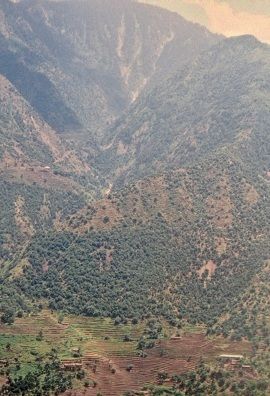 Naltar Deep Valley in Mountains (Gilgit Baltistan)
About Naltar valley
Naltar is a pine forest village in Gilgit at a distance of 40 km from Gilgit city. It is famous for its scenery and wildlife. Various animals can be seen while moving toward Naltar valley. A jeep trek leads to Naltar valley, and jeep can be hired from Gilgit.
Ski lifts are also available in Naltar at specific times and Ski competitions are held there supervised by PAF. The Naltar Wildlife Sanctuary is a reserved and protected area in the valley for the protection of wildlife.
Naltar Lakes, also known as Bashkiri Lakes, is a group of three lakes at a distance of 13 km from Naltar Bala. A narrow road with a stream that is coming from the lake, leads toward Naltar Lake. In winter, it is not possible to access the lake due to heavy snow on the road.
Picture Location Map