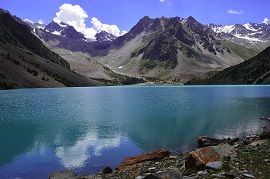 shukargah Lake close view (Gilgit Baltistan)
Shukargah lake is located near Chatorkhand on the Nallah Hayool. It is very beautiful lake showing the true wild nature.
About Shukargah Lake
Shukargah Lake is a beautiful lake in Shukargah Valley in Ishkoman near Chatorkhand on Hayool Gol. It is a very attractive place for a peaceful, calm, and romantic environment. From Chatorkhand, you have to turn on right along the Hayool Gol to access the lake.
Picture Location Map