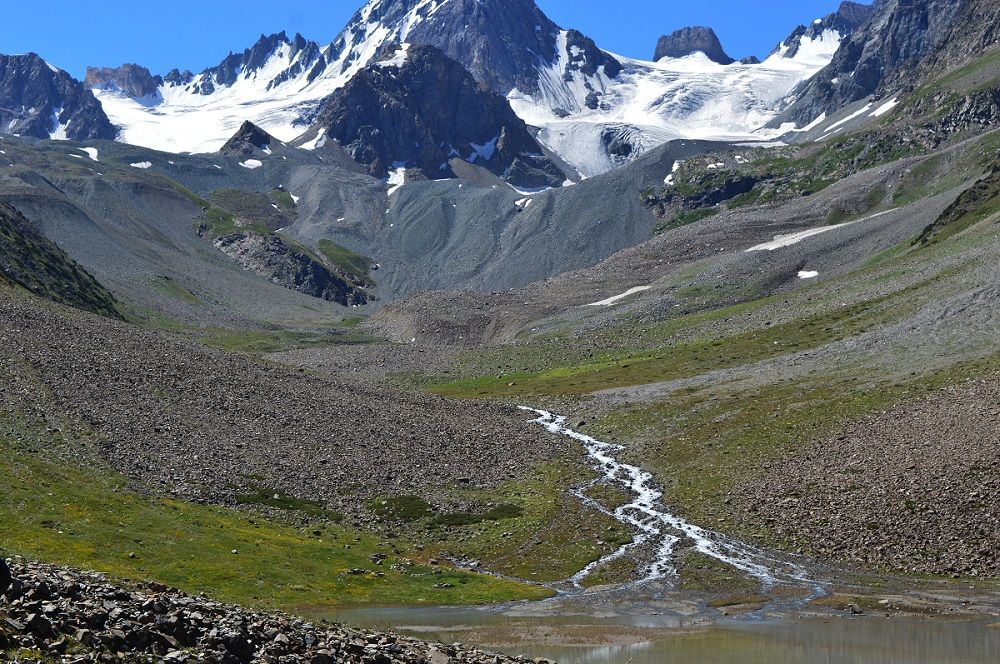 2017-09-28
Water source of Shukargah Lake (Gilgit Baltistan)
The main source of Sukhargah Lake is the water coming down from the surrounding snow covered peaks.
About Shukargah Lake
Shukargah Lake is a beautiful lake in Shukargah Valley in Ishkoman near Chatorkhand on Hayool Gol. It is a very attractive place for peaceful, calm and romantic environment. From Chatorkhand, you have to turn on right along the Hayool Gol.
About Shukargah Lake
,
Shukargah Lake Gallery
Shukargah Lake Map