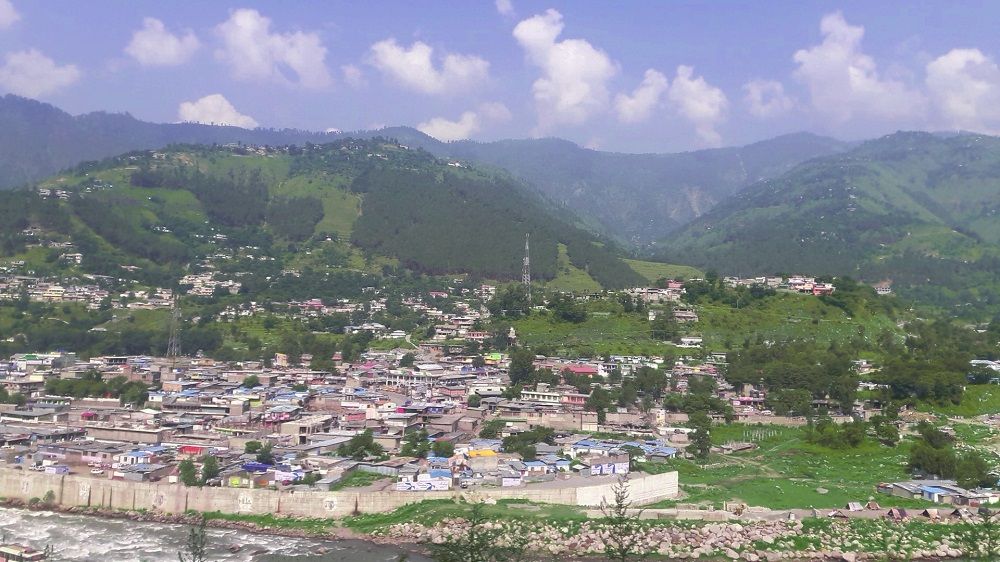 Balakot (Khyber Pakhtoonkhwa)
Balakot is most important town in Mansehra district in Khyber Pakhtunkhwa and located on the banks of the Kunhar River. The Kunhar River flows in a very clam channel after Balakot instead of narrow and sharp gorges in the Kaghan Valley. Balakot is the gateway of Kaghan Valley, a lush green valley, which is connected point between Khyber Pakhtoonkhwa and Gilgit-Baltistan.
Balakot Map
Picture of Balakot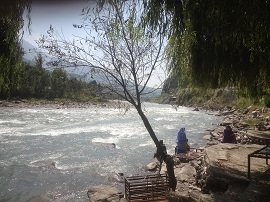 Break near Balakot
Balakot is the break point before or after visiting the Kaghan Valley near the relaxing atmosphere of the Kunhar River flowing toward the Jhelum...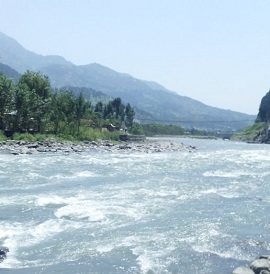 Kunhar River near Balakot
The Kunhar River has very splendid view near Balakot. It flows in a broader channel here then finally ends in the Jhelum River.