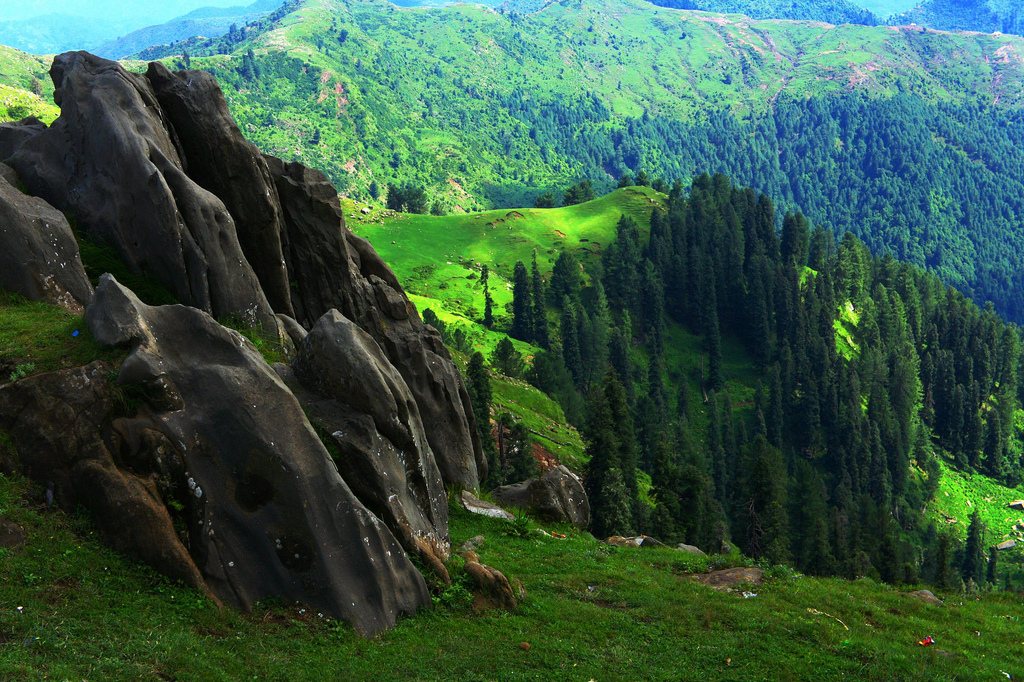 Toli Pir (Azad Kashmir)
Toli Pir is a vast hill top area situated at the distance of 30 km from Rawalakot, Azad Kashmir at an altitude of 8,800 feet above sea level. It is the highest mountain top in this region so you get a bird eyeview of Bagh and Poonch Rivers from Toli Pir.
Toli Pir has very attractive sceneric view in summer as well as in winter. In winter, it covers with white snow everywhere, whereas in summer with lush green grass with cool breeze.
Toli Pir Map