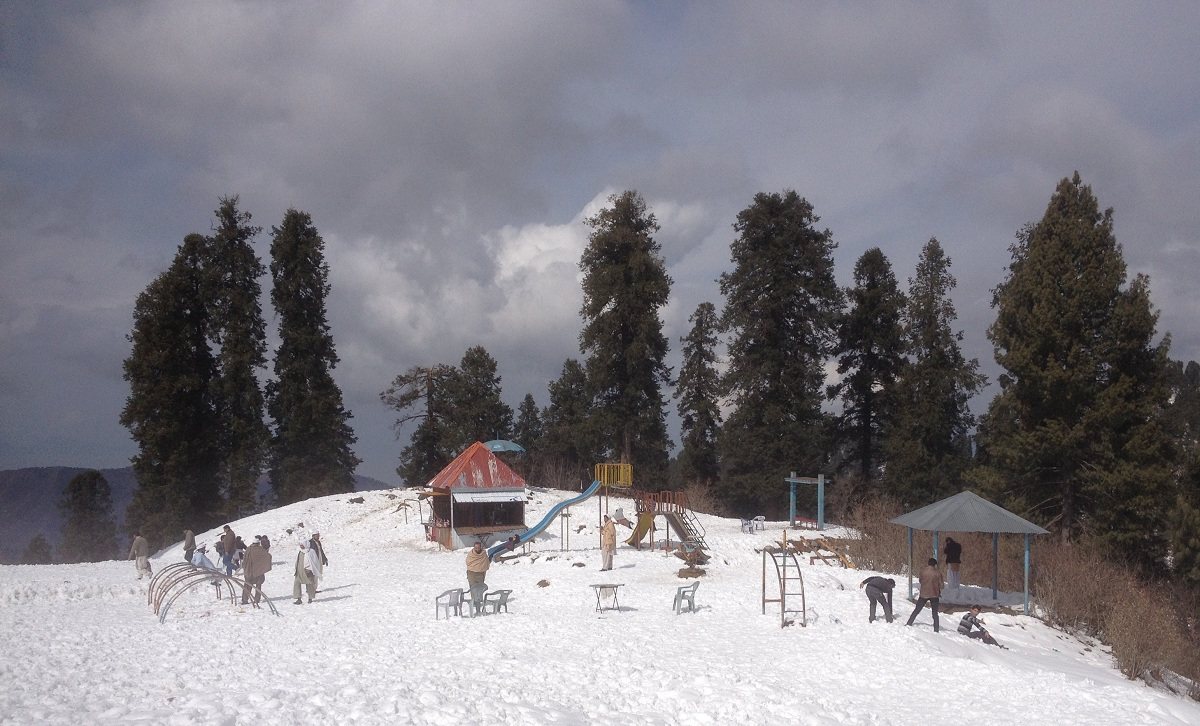 Ayubia (Khyber Pakhtoonkhwa)
Ayubia, also known as Ayubia National Park, is located at the distance of 80 km from Rawalpindi, in Abbottabad, Khyber Pakhtunkhwa. It is situated at an elevation of 8,000 feet above sea level and large collection of pine forest in Pakistan and have a collection 104 different species of plants. The climate of Ayubia remains cold in summers and that coldnest becomes harsh in winter.
There are number of all range of hotels and rest houses in Ayubia, so tourist can enjoy the weather of Ayubia in any season. The PTDC motel is working there. There is also a chairlift in Ayubia, that is used to travell to the top of the nearby hill.
Ayubia Map