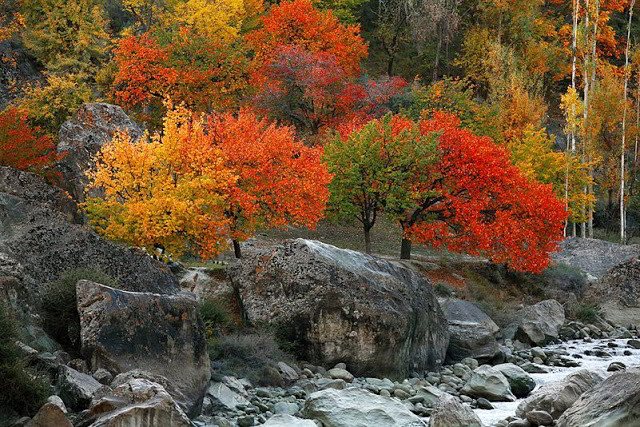 Gulmit (Gilgit Baltistan)
Gulmit, an historical town, is located in mountains, peaks and glaciers in Gojal Upper Hunza, Gilgit Baltistan at the distance of 140 km from Gilgit on Karakoram Highway on the bank of the Hunza River.
It is a beautiful tourist spot in Gilgit Baltistan, and it looks more attractive as covered by mountains from all sides. One of those hills is Gulmit Tower covered with snow, that is still unclimbed at an altitude of 5,810 meters.
Gulmit is the gateway of different famous valleys such as Shimshal Vally, Boibar Valley, Chipursan Valley, Khunjerad, and Misgar Valley. Tupopdan is the most beautiful peak in the area at the north side of the valley, it is also called Passu Cones or Passu Cathedral. Another highest peak of the area is Shisper peak at an altitude of 7,611 meters, has also very attractive view point.
Another main attractin of Gulmit is the Atta-abad lake, that is developed acidently few years ago, a collapsed of a mountain.
Gulmit Map