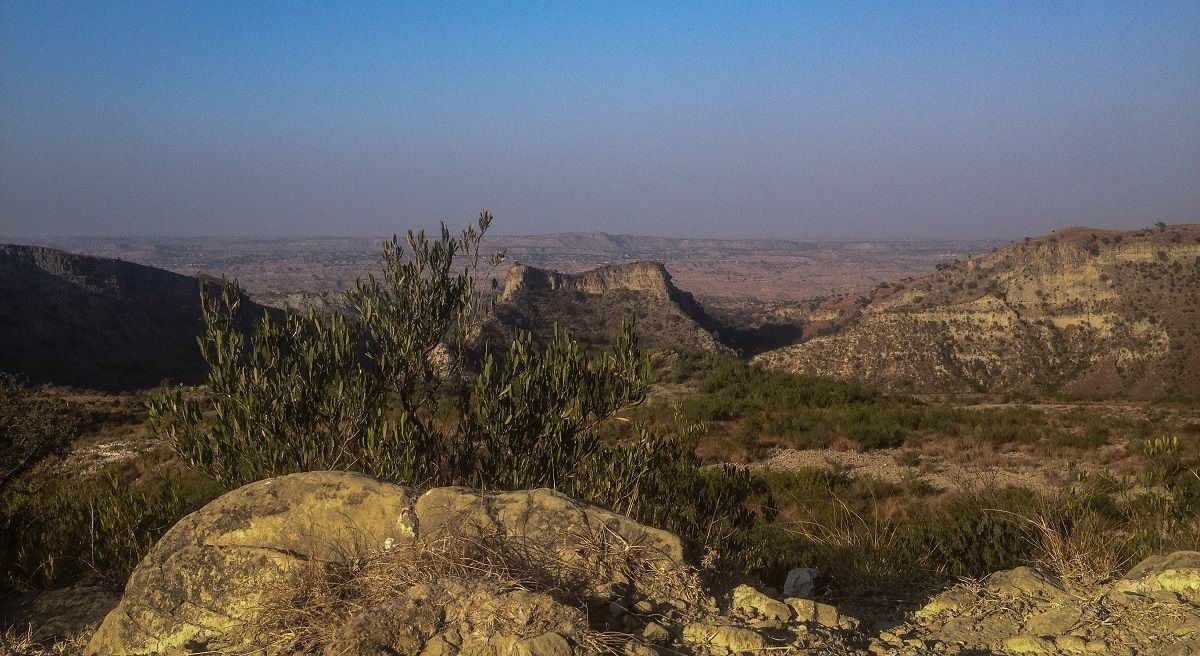 Khushab (Punjab)
Khushab, sweet water, is situated at the Jhelum River in Punjab at the distance of 250 km from Lahore, next to Sargodha on Islamabad-Lahore Motorway M-2, on the left from Bhularwan interchange via Bhalwal or from Sial Interchange on Lahore Sargodah Road, National Highway N60 at the distance of 232 km from Lahore.
Khushab geographically consists of different type of landscapes with agricultural lowland plains, small hills, beautiful lakes and part of Thal desert between the Indus river and the Jhelum river.
There are three beautiful and charming lakes in Khushab. Those are Ochali, Khabbaki and Jahlar. There are lot of Forest reserves in Khushab district, ont of them is Kanhatti Gardent near Khabbaki village, and these are another main attractions of Khushab. This area of Khushab consisting of lakes and forests is also called Soon Valley. Khabikki Lake is a very beautiful place to visit in southern Salt Range, it is a one kilometre wide and two kilometre wide salt-water lake. Sakaser is the name of the highest mountain in the Salt Range at the alititude of 4946 feet in Soon Valley.
Uchhali lake, at the foot of Sakaser mountain, is another salt water lake. The water of this lake is lifeless but have a good picturesque view. This location is best for one-day trip or picnic, but at the tough walking point
Another importance of Khushab is the Kushab Nuclear complex, a very important part of Pakistan's Special Weapons Program, which make our country defence undefeatable.
Khushab Map