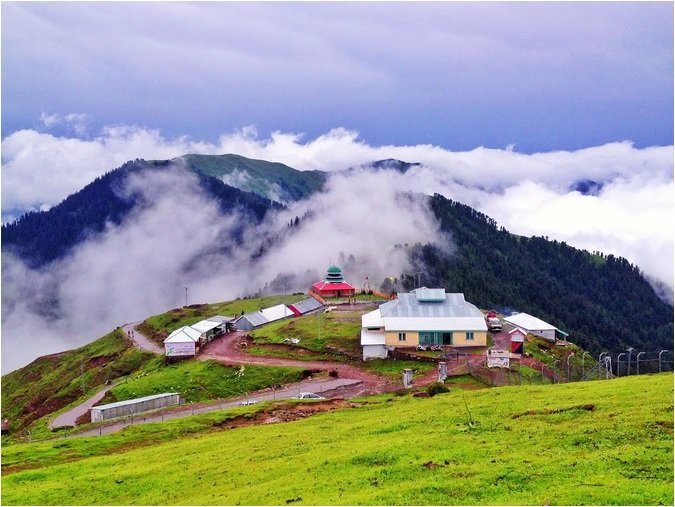 Pir Chinsai (Azad Kashmir)
Pir Chinasi is a beautiful tourist spot situated in Muzaffarabad at the distance of 30 km on the top of hills at an altitude of 9,500 feet. There is a shire of famous saint, Pir Hussain Shah Bukhari, on the top of the hill, that's why its name drived as Pir Chinasi.
As it is the top place in Muzaffarabad, so tourists visit to get a broad view of Muzaffarabad and surrounding areas from the top.
Pir Chinsai Map