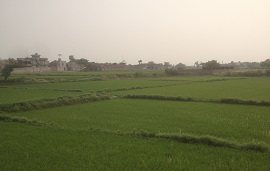 2017-07-06
A village near Siphon (Punjab)
A village near Siphon, representing beautiful greenary view of the agricultural fields.
About Siphon Fishing Point
Siphon is important fishing point in the Lahore city at the Ravi River, near the border between Pakistan and India. It can be accessible through G. T. Road, turn left from Jallo near Wagha Border at the distance of 28 km from Lahore Railway Station or from Lahore-Kala Khatie Road and turn right to Ghazi Kakka Road at the distance of 34 km from Lahore Railway Station.
About Siphon Fishing Point
,
Siphon Fishing Point Gallery
Siphon Fishing Point Map