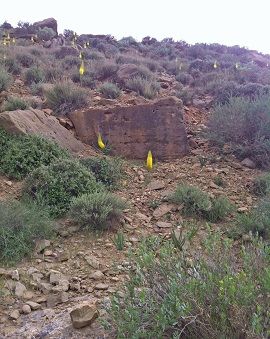 Candle Flame view in Shaban Valley (Balochistan)
Shaban valley is one of the most attractive place near Quetta city. In spring season, there are colorful flowers around the surrounding mountains in the valley which give splendid and picturous view of the valley.
The yellow color flowers in this view, gives candle flame view around the valley. Visitor can also enjoy lot of other natural views in Shaban Valley within the pleasant weather.
About Shaban Valley
Shaban is an attractive tourist point at the distance of 35 km from Quetta. It is full of green orchards of apples and other fruits. Travelling toward Shaban valley is not easy on non-metallic and damaged road, but one loves its natural beauty.
Picture Location Map