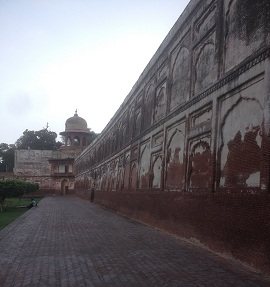 2017-07-06
shalimar garden Outer wall with Burj (Punjab)
Shalimar Garden has a wall around the garden with a leaf style frill on its top and huge rounded burj on each corner of the terrace, with main enterance gate with other small gates on the first terrace.
About Shalimar Garden
Shalamar garden, also called Shalimar garden, was built by Shah Jehan, Mughal Emperor, in 1641. This garden is one of the most beautiful architect of Mughal Empire. It was included in the UNESCO World Heritage site in 1981. The design of garden was influenced by the Shalimar Gardens in Kashmir that were build by Emperor Jahangir. It is spread on the area of 40 acres. It can be accessed by bus from Railway Station on G.T. Road.
About Shalimar Garden
,
Shalimar Garden Gallery
Shalimar Garden Map