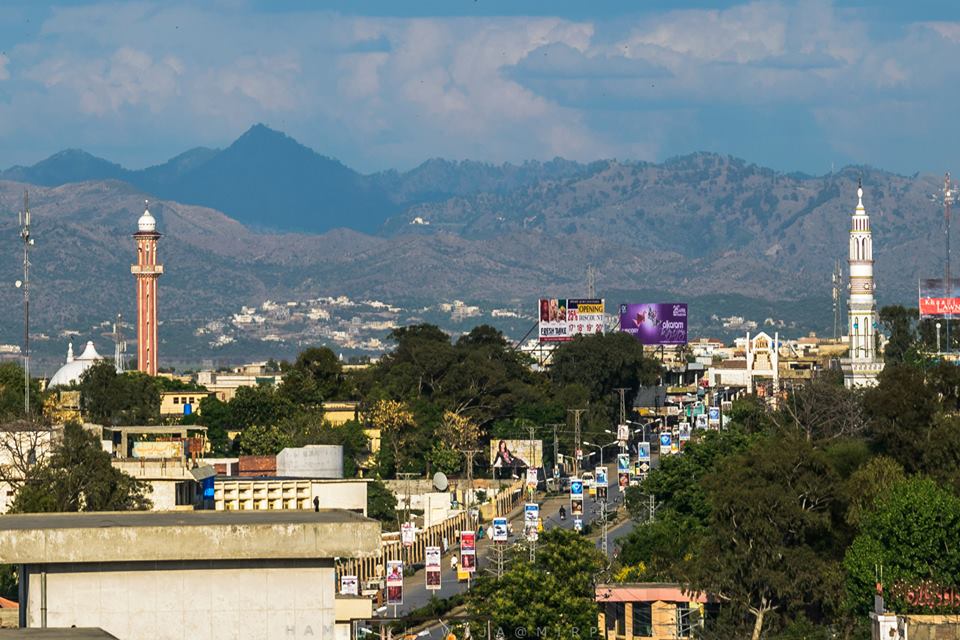 Mirpur (Azad Kashmir)
Mirpur, the largest city of Azad Kashmir and also known for its modern bungalows and buildings, is located at the distance of 218 km from Lahore. Mirpur is mainly agricultural city, and famous for millet, maize, and good quality rice of Khari Sharif. Most of its local people migrated to England, so it is also known as Little England.
The importance of Mirpur is the Mangla Dam, situated on the Jhelum River, which is the second largest dam of Pakistan and 7th largest dam of the world.
The climate of Mirpur is very hot and dry during summer, where winter is pleasant there.
Mirpur Map