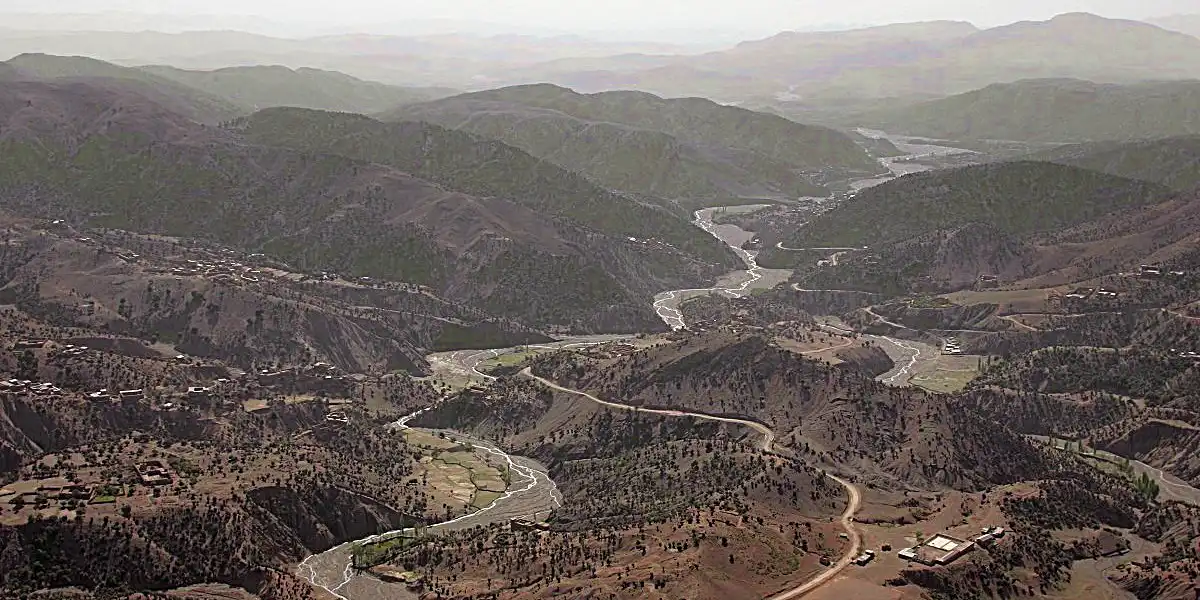 North Waziristan Agency (Khyber Pakhtoonkhwa)
North Waziristan Agency is the mountainous area along the border between Afghanistan and Pakistan and lies on the North side of the Kurram River. It was the largest agency under the control of the Federally Administered Tribal Areas, FATA, before the merger with Khyber Pakhtoonkhwa. It is located at the distance of 278 km from Peshawar and accessible via Indus Highway. Its landscape is covered ranges of Koh-e-Sufaid and Sulaiman Range. Shuiar Sar is the highest peak in the region.
Another importance of North Waziristan is the Tochi Pass, along the Tochi River, connects Ghazni in Afghanistan with Bannu. There are number of beautiful valleys surrounded by hills and mountains along the Tochi River. Miramshah is the head quarter of North Waziristan.
North Waziristan is important for the number of minerals in this area such as Copper, Magnanese, Chromite, Gold, Diamond, etc.
North Waziristan Agency Map