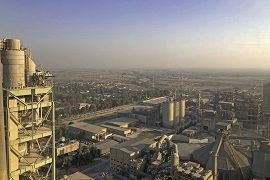 2017-09-28
Cement Factory in DG Khan (Balochistan)
There are number of industrial units related to cement manufacturing and stone crushing in Dera Ghazi Khan due to its land structure that is favourable for these types of industries. One of the largest cement producing factory in Pakistan is also situtated in Dera Ghazi Khan.
About Dera Ghazi Khan
Dera Ghazi Khan, known as D. G. Khan, is situated on the western bank of the Indus River on the foot of Sulaiman Mountains Range having the range height of 10,000 ft. in South Punjab at the junction of four provinces.
About Dera Ghazi Khan
,
Dera Ghazi Khan Gallery
Dera Ghazi Khan Map