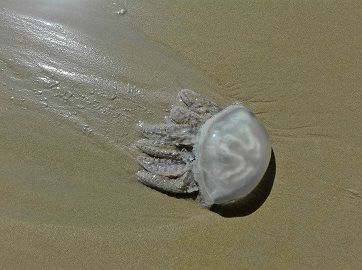 Sea Life on Sapat Beach (Balochistan)
The Sapat Beach is also famous for sea life including crab, jelly fish, etc. There is a very big colony of crabs, which move freely on the beach without mind presence of visitors on the beach. People also like to enjoy with them and observe other sea life on the beach.
About Buji Koh Sapat Beach
The Sapat Beach is one the famous sandy beaches in Pakistan. It is situated on the Makran Coastal line at the distance of 780 km from Quetta in Balochistan in Lasbela district. Buji Koh is the isolated standing steep cliff in the tides of beach, rising from the coastal sand. Rocky structure stretches along the beach.
The Sapat Beach also famous for different types of species living sea such as crabs, jelly fish, etc.
Picture Location Map