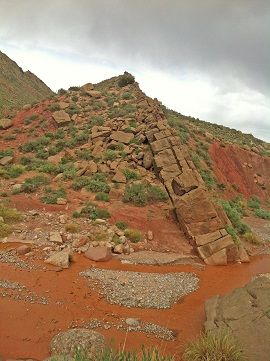 Streams in Shaban Valley (Balochistan)
There are number of beautiful small streams and waterfalls in Shaban Valley, which becomes an attraction for tourist in this valley.
About Rakaposhi
Rakaposhi, also known as Dumani, is situated in the Karakoram Range and is located in the center of Nagar Valley. It is the 12th highest peak in Pakistan at an elevation of 25,551 feet. It gives an exceptional view from the Hunza valley and the Karakorum Highway. It is also a place of different endangered species such as snow leopard, brown bear, and Marco Polo sheep, etc. It is clearly visible from Karakoram Highway and its viewpoint on Karakoram Highway, is located in the town of Ghulmat in Nagar Valley.
Picture Location Map