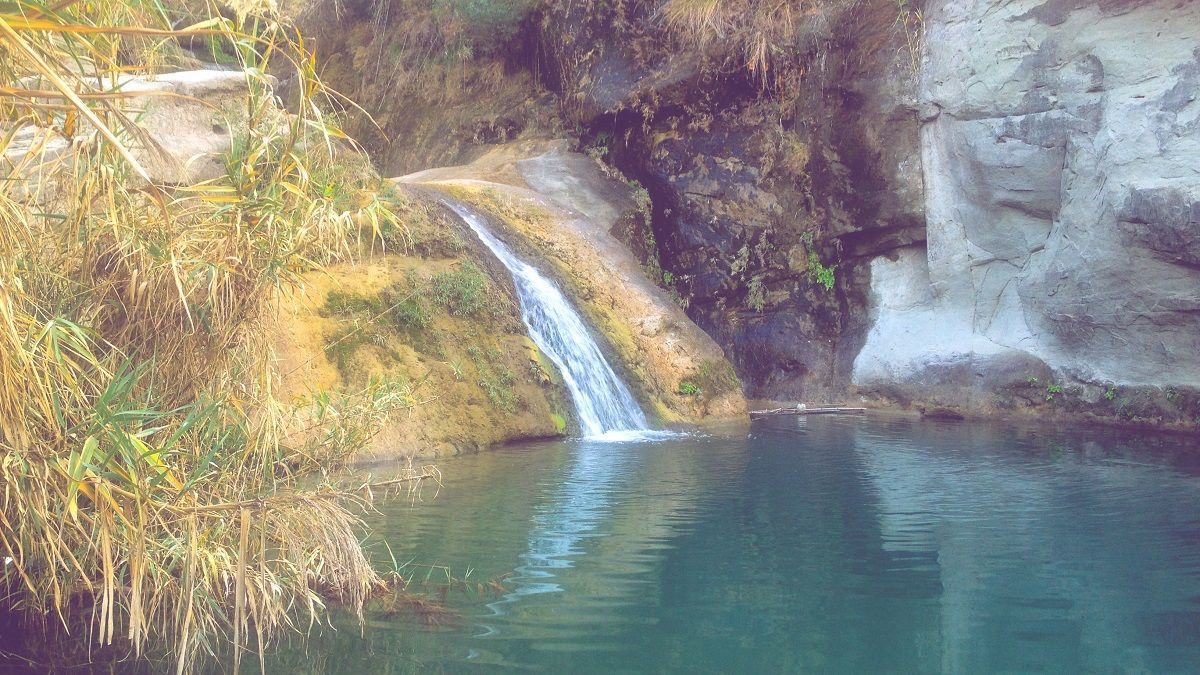 Soon Valley (Punjab)
The Soon Valley is a part of Khushab District, extends from Padhrar village to Sakesar having a length of 56 km and average width of 14 km.
Soon Valley offers a very attractive scenic beauty, with lakes, forests, and waterfalls.
The higest peak of the Soon Valley, is the Mount Sakesar at 5,010 feet above sea level. It is the only mountain in this part of the Punjab which receives snowfall in winter.
Lake Uchhali is one of the most attractive salt water lake, with lifeless water, in the southern Salt Range on the foot of the Mount Sakaser.
Lake Khabikki is another salt water lake in Khabikki village, Soon Valley. It is one kilometer wide and two kilometres long. These lakes attract thousands of migratory birds each year including rare white-headed ducks from Central Asia. At that time, these lakes offers more colorful and spledid pictureous views.
Soon Valley Map