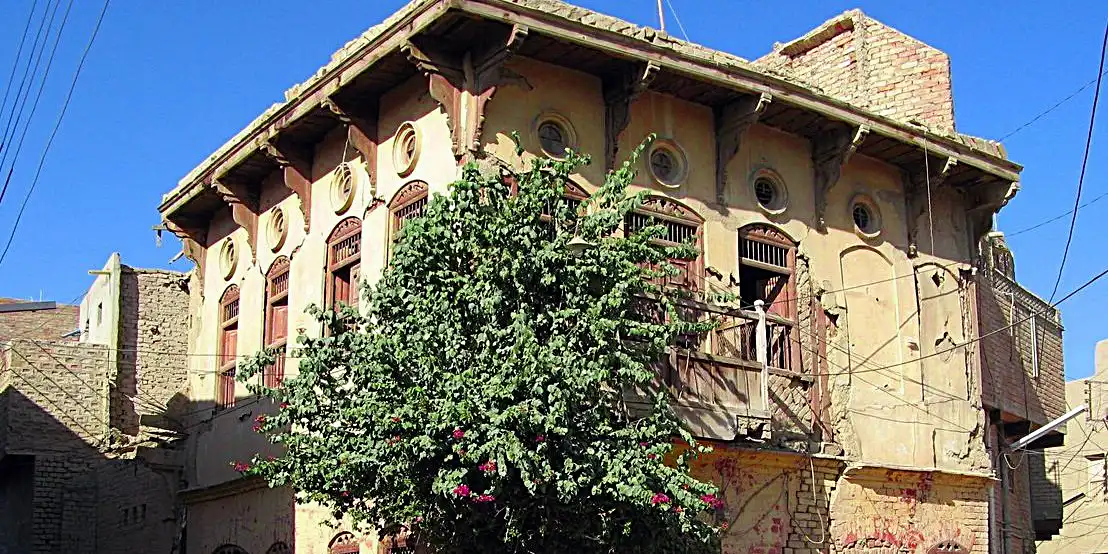 Shikarpur (Sindh)
Shikarpur is located on the right bank of the Indus River at the distance of 502 km from Karachi via Indus Highway N-55. Shikarpur is one of the districts formed by the British Government in Sindh Province. Shikarpur is a historical city and was enclosed within a fort that has seven gates.
Shikarpur has borders with Larkana, Khairpur, Jacobabad, and Sukkur districts. The Indus Highway N-55 runs across the center of the district and all of its major towns are connected with the same highway. It can also accessed via Sukkur on the National Highway N-65 by using National Highway N-5. It is also connected with railway track of Pakistan Railway.
Shikarpur was city within a fort that had seven gates. It was founded during the Kalhora dynasty. Some historians mention that it was a favorite hunting place for the Daudpota tribe, and that's why it is called Shikarpur. It was the district formed in Sindh province by the British in 1843.
Shikarpur is an important junction point between all of the four provinces of Pakistan. It was an important trade via the Bolan Pass. Sukkur-Jacobabad Highway N-65 runs in center of the district and can be used for all type of transportation to trade with Afghanistan via Bolan Pass.
Shikarpur has a fertile alluvial plains of the Indus River and its land is irrigated through various canals originated from the Sukkur Barrage as well as with the Indus River water. Its land is suitable to produce various crops such as cotton, sugarcane, rice, wheat, etc. There are several fruit orchards of mango, guava, dates, etc. in the district.
The uniqueness of the town is the bazaars with covered streets and main bazaar. It is also known as Dhak Bazaar. It is located in the centre of the old Shikarpur city. It is covered with pure teak wood with woodwork on it. It gives cool relaxing effect in the hot summer season. It will be a unique experience for tourists to visit it. Shikarpur is also famous for its pickle that is sold by locals. Tourists must purchase the special pickle, if visit Shikarpur.
The old building of the Central Bank of India branch is located in the town of Shikarpur and was constructed in 1940 to facilitates the traders of Shikarpur. It was an historical building, but unfortunately, it is now in use as residentail building.
Shikarpur was much rich in culture, architecture, and woodwork, but most of these are sold out to rich people of the other cities. It is hard to view the actual historical beauty of the city now.
The weather of Sanghar district is normally extreme hot in the summer season, whereas winters become pleasant and cool. In the period of monsoon, it receives negligible amount of rainfalls during July to September.
Shikarpur Map