Kaghan Valley Tour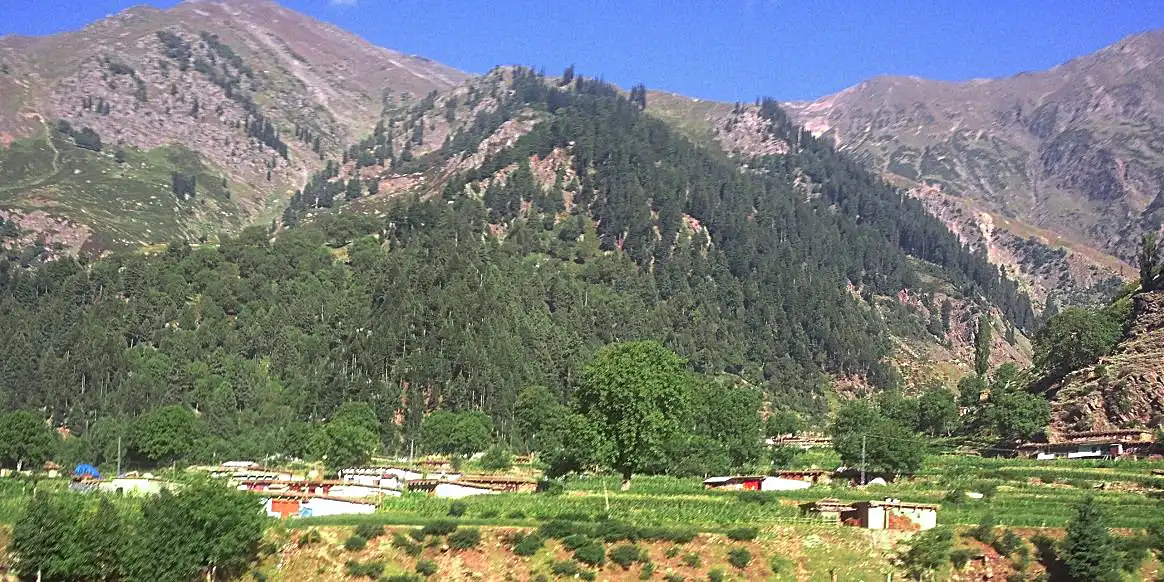 3 Days Tour to Shogran, Saif-ul-Maluk Lake, and Babusar Top
Three Days tour to explore the vastness of beauty of the Kaghan valley. It is famous for green meadows, singing streams, bluish-green lakes, and roaring the Khunhar River. There are number of beautiful and attractive sites in the Kaghan Valley, which attracts a number of tourists all around the world each year. From April to October, the valley covers with beautiful colors of flowers and lush green trees on the mountains with shining peaks covered with snow.
Tour Plan (Schedule)
Day 1
Departure from Lahore to Shogran via Lahore-Peshawar motorway and Hazara Motorway
Breakfast at Balakot.
Short stay at Kewai waterfall
Arrival at Shogran and have light lunch there
Visit Payee lake
Night stay in Shogran
Day 2
Quick breakfast in Shogran and departure for Naran.
Visit Saif-ul-Maluk lake
Have short lunch near lake
Visit Naran Bazaar
Bone fire & Tikka party in hotel
Night Stay in Naran
Day 3
Breakfast & departure for Babusar Top
Short stay a JalKhand
Site view of Lulusar lake
Moutain views at Babusar Top
Back to Lahore
Lunch near Kaghan Town
Closing tea at Chakri Toll plaza
Good-bye for next tour
Tour Features
Main Conveyance

Hiace full AC & Luxury comfortable seats

Transit Conveyance

jeep where needed, it will not be for private visit.

Food

Breakfast includes tea, paratha, omelette and will be served around 6-8 in the morning. There will be no lunch, but visitors will be served some soft drinks and eatables. Dinner will be served before the end of the day in a designated restaurant. Chicken, fish, or some local dishes may be served at the dinner. One extra tea will be provided during the travelling in a day.
Note: Extra cold drinks or water bottles are not included.

Residency

Comfortable hotels, depending upon the location and availability of the hotel. One room will be shared among 2 to 4 tourists. The family will be provided a separate room. Extra charges will be for a separate room.

Guide Services

A guide is always there to plan your tour and to guide you about the visiting location on the tour. The guide will not be provided for any personal customization of tour.

Tickets

Tickets or some special charges to visit any place is not included in the package. For example, a chairlift ticket, boating ticket, or park ticket.

Misc Charges

Special medical expenses are not included in the package except first-aid. The visitor must have specified medicine if he has some disease.
Extra Services included in the tour
Hikking

Forest Trek

Wildlife

Site Viewing

Photography
Services not included in the tour
Hiring of local guide or porter is not beared by the company
No outdoor activiy or games are included in the plan
Extra tea/refreshment is not allowed except included in planned meals
Water sports activities as well as swmining is not allowed in the tour
Bonfire, or any type of music concert is not included
Boating charges in lakes or rivers will be paid by tourists themselves
Fishing is not allowed without proper license
Phone services are not included in the package
No indoor games such as chess, cards, etc, are included in tour
Camping is not included in the planned tour
Other restricted services..

No private porter is provided.
No medical and special medicines except first aid.
In case of disaster such as landsliding, earthquakes, etc, no funds are provided for rescue.
In case of blockage, tourists have to pay extra charges of living on per day basis.