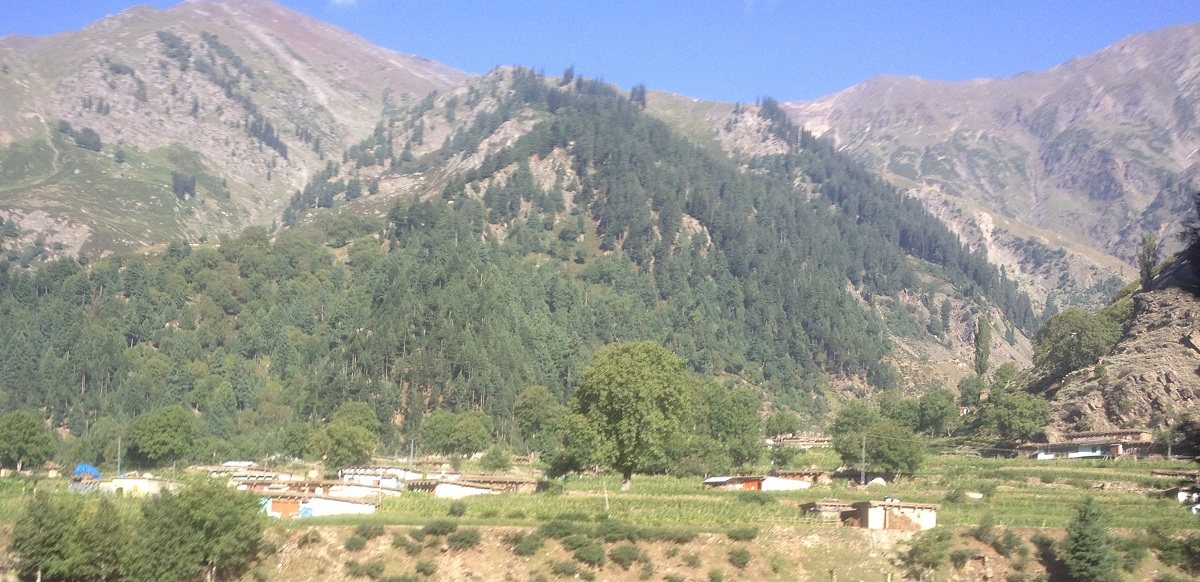 Kaghan Valley (Khyber Pakhtoonkhwa)
Kaghan Valley, a scenic wonderland, is at height of beauty among many beautiful valleys Hazara in the Khyber Pakhtoonkhwa, Pakistan. One hundred and sixty km long valley, rising from an elevation of 2,134 feet to 13,690 feet at Babusar Pass.
The road to Kaghan is little bit dangereous due to the deep slopes to the river on side and the lofty mountains on the other side. The valley is fully covered by pine and fir trees densely overgrown with a variety of other plants, except at the Babusar Top area.
The road from Balakot ascends along the Kunhar River, flowing in deep ridges and through lovely forests. The spectacular view and scenery is near Shogran, surrounded by peaks and pine forest, covering with a layer of silver shined clouds on the top. From Shogran, you can visit the famous peaks of Siri and Payee, with breathtaking views at its top.
Naran is one of the most attractive hill station in Kaghan valley, with its pleasant and cool atmosphere. Saif-ul-Maluk lake can be accessed from Naran by a jeep within 30-45 minutes. There are number of glaciers in the passage of Kaghan to Narran and from Narran to Saif-ul-Maluk, and those are real enjoyment in Naran. From Saif-ul-Maluk lake, a splendid view of Malka Parbat, the highest mountain in this valley, can be seen in a clear weather.
Babusar Pass, a jeep track leads to Chilas on Karakoram Highway. Travelling from Lulusar lake to Babusar pass is just like flowing on the top of mountains with a broader view of mountain ranges
The river Kunhar, originating from Lulusar lake, runs through the valley and merges with the Jhelum River just outside Muzaffarabad, Azad Kashmir. The shining green water of the Kunhar River with the flowing ranges of mountains, is the real beauty of this valley.
Fishing is the one of the best sport activity in Kaghan. In the upper parts of valley, Brown Trout and Mahasher are stocked in pure silvery waters. The Kunhar river trout is considered to be the best throughout the South Asia.
Kaghan Map