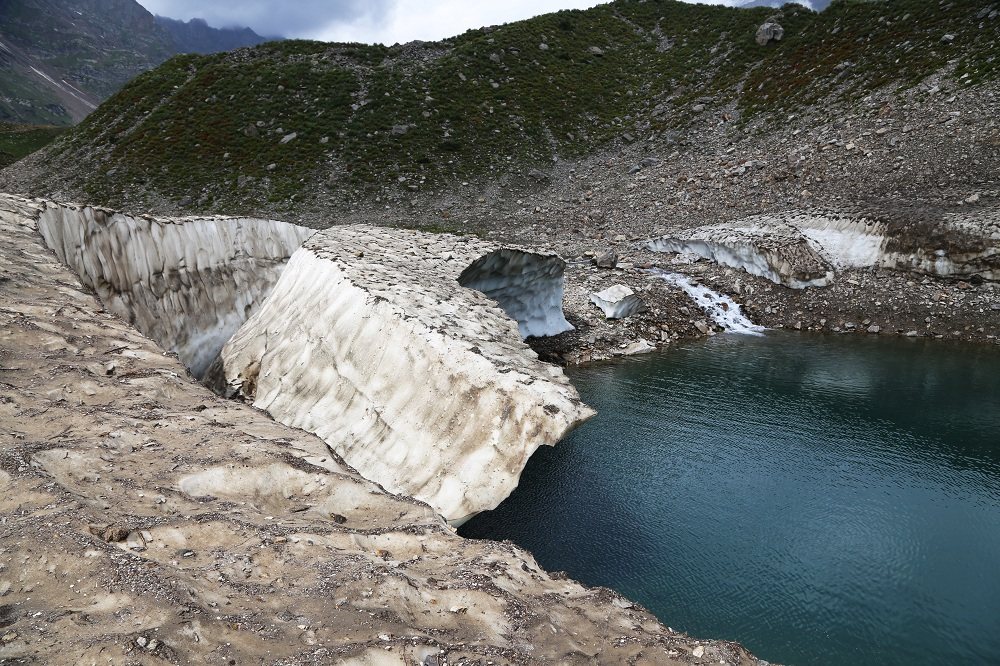 The main source of Rama Lake water is the glaciers around the Rama lake and on the surrounding peaks.
Visit Glaciers in Rama Lake
Fairy Meadows plateau is a beautiful place at the top of the mountain in front of Nanga Parbat. This is Raikot Glacier from the Rakhiot Face of the Nanga Parbat. One have to cross this glacier to access the Base Camp to get the front view of the Nanga Parbat.
Visit Riakot Glacier