Explore Beauty of Pakistan
Explore Pakistan
Pakistan has a beautiful landscape of different attractive scenes with lush green fields with greenish blue lakes and gigantic rivers flowing from beautiful valleys in snow caped mountains and hills to the plain with green fields. Alongwith the lush green fields and valleys with magical views, deserts in Pakistan also give the most romantic view for entirely a different scenic view as well as sandy coastline with whitish waves on the blue waters.
Pakistan has tradition of different cultures from the indus valley civilization to the modern era to represent the true colours of Pakistan in different fields of life, so history of hundreds of years in Pakistan is a real subject for those exploring the history and culture of this area of sub-continent.
Adventures & Expeditions in Pakistan
The land of Pakistan is an ideal place to have adventure in lush green valleys in snow-covered mountains such as fairy meadows, Deosai Plains, etc, treks to different mountains base camps such as the Nanga Parbat, K2, Broad Peak, Concordia, etc, jeep safari in deserts such cholistan, thar, etc. So in Pakistan, tourist can enjoy their tour as simple picnic to the adventurous exploring the location.
Here you can share your interesting thing such as interesting facts, pictures, or videoes about your tour or expedition to others, in such a way that attracts others to visit that place or do an experience of adventure there.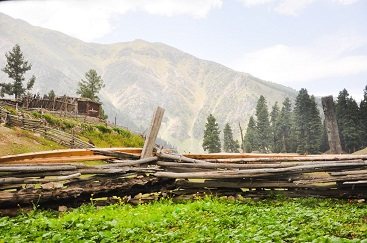 Road Trip to Fairy Meadows
2016-07-12
I remembered my road trip to fairy meadows. Exactly from one year back on 27th of April my friends were deciding to arrange adventurous road trip with me and everyone....
Read More