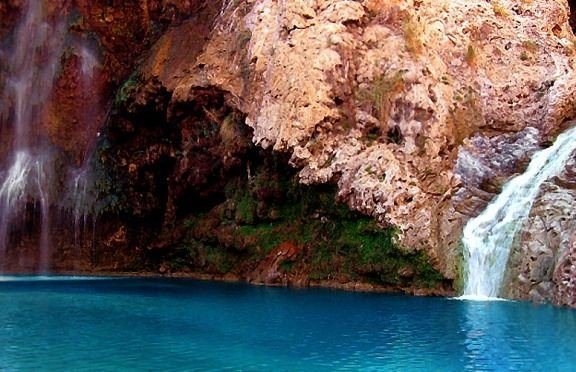 It is a beautiful waterfall and a picnic point located at the distance of 90 km from Quetta Railway Sation on Pir Ghaib Road followed by Quetta Jacobabad Road in the barrain terrain of region. The water is coming down from rocky mountain side splitting into many streams and ponds, surrounded with the shady palm trees. It is very beautiful spot for one-day picnic within the sprinkling water of it. Pir Ghaib road is not constructed well, so four-wheeled transport is required from there, otherwise one can enjoy the treking. The best time to visit the area is in winter, as there is too much high temperature in summer.
Visit Pir Ghaib Waterfall
Most Visiting Locations
Waterfalls in Pakistan
About your Tours & Adventures
You can upload details about your tours, traveling, adventure or expedition here to publish it for your friends, relatives, etc.
Upload Your Travelogue
Plan your tour with us
If you are interesting to visit any place of Pakistan, we are here to guide you in this regard, send us your details such as location, budget, and time, then we will provide you all the relevant details in this regard.
Contact Us
Subscribe Now
Subscribe to our newsletter.